This time last year, Reese's peanut butter lovers were in snack heaven, with the then release of two brand new choices of peanut butter cups.  Each version had its own ratio of peanut butter filling to smooth chocolate outer shell.
Labeled as the Peanut Butter Lovers Cup, the snack had more than its fair share of peanut butter as compared to its original, and it seems the limited time offer is back and is being spotted on store shelves everywhere.
The Peanut Butter Lovers Cup made its initial debut in April of just last year. The returning snack once again swapped out the top layer of its famous chocolate shell and has replaced it with a peanut buttery one. But don't worry, the bottom layer is still comprised of chocolate so that the flavor of that original peanut buttery combo still remains.
When originally released last year, the Peanut Butter Lovers Cup was billed as being available for a limited time only. However, it seems that the favored snack has recently been spotted on the candy shelves at both Safeway and Target. So, it would appear that they are back!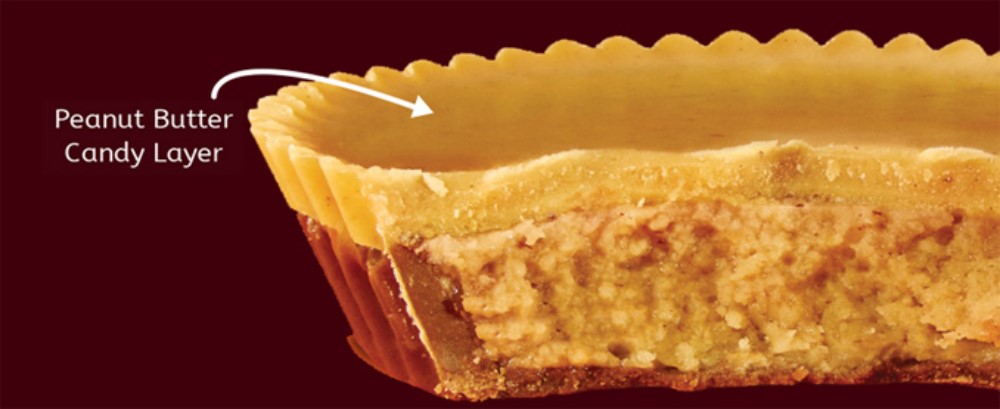 The Peanut Butter Lovers Cup has a somewhat different taste than that of the original Reese's Cup. According to @Snackbetch on Instagram:
"There is only a super thin layer of chocolate at the bottom of the cup and slightly up the sides. The peanut butter tastes creamier and smoother compared to a normal Reese's cup."
Reese's is continually mixing up its peanut butter and chocolate combinations, and with all of its offerings is sure to have something to appeal to just about anyone. For many, the hardest part is trying to decide on which version to try first.
It is unknown whether the confection is back for a limited time once again, or if they will remain an official Reese's offering.