Eric Andre has risen from the ranks in the last decade to become a notable and unpredictable comedic actor. He had his first huge break of Adult Swim's The Eric Andre Show, a satirical talk show in which every episode began with Eric destroying his set and sometimes attacking his band. The interview program featured him asking his celebrity guests inappropriate questions and performing random gags throughout. The show went on for four seasons as Eric acquired supporting roles in such films as Pop Star and The Lion King.
But now he takes center stage in a movie perfectly suited for his comedic prank formula. Bad Trip, directed by Kitao Sakurai of the Eric Andre Show, is a Jackass style narrative written by Jeff Tremaine (Jackass) where Andre alongside Lil Rel Howery plays two best friends on a road trip where they run afoul of a fugitive misfit played by Tiffany Haddish. Along the way, the characters will become involved with public pranks. The film was set to debut in April 2020, but the COVID-19 pandemic has forced the film out of theaters and onto streaming platforms.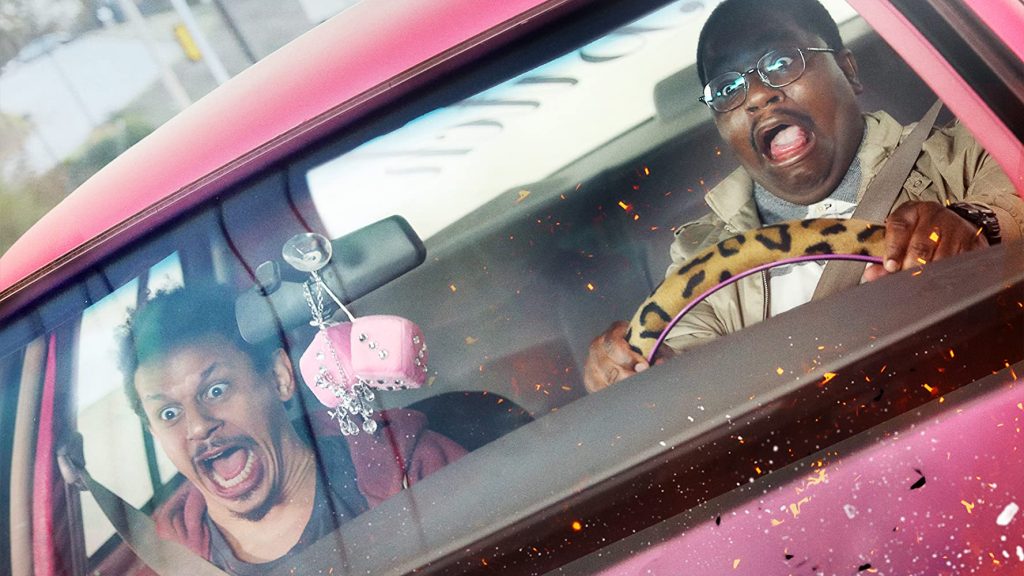 Bad Trip is now set to debut on Netflix. Though the official release date is unknown at this time, it's likely that the film will be debuting soon given that the film has been ready to premiere for quite some time. This marks yet another film bound for theaters that are instead shifting to a home release as theaters remain closed for an unsure amount of time. However, unlike the recent VOD swap releases of Trolls World Tour and Scoob, Bad Trip is an exceptionally adult film meant to appeal to the older teens and younger adults who dug The Eric Andre Show. They won't be forgotten about on the entertainment front amid this pandemic.