Genndy Tartakovsky has become a notable animation director over the years. He helmed one of the first original Cartoon Network series, Dexter's Laboratory, the angularly-animated show about a boy genius. As more original series came crowding into Cartoon Network, he again astounded everyone with his action-oriented sci-fi fantasy, Samurai Jack. Looking vastly different in tone and style to anything else on the network, it was clear that Genndy was destined for greater things.
Features were in his future and he made his theatrical debut with 2012's Hotel Transylvania, the CGI comedy series of monsters vacationing at a secret hotel. The film was a success and Genndy started carving out future projects from there. Top priority for him was Popeye, the legendary cartoon sailor who amassed great strength when consuming footage. Determined to do right by the style and personality of the characters, Genndy developed a bit of test footage in 2015 that featured Popeye trying and failing to save his best girl Olive from pirates. Sadly, the film never went further than this test footage.
But according to Animation Magazine, Genndy is back on track to return to developing his Popeye feature. He has originally left the project after creative differences with Sony who found himself at odds with a studio that wanted to update Popeye to be more hip.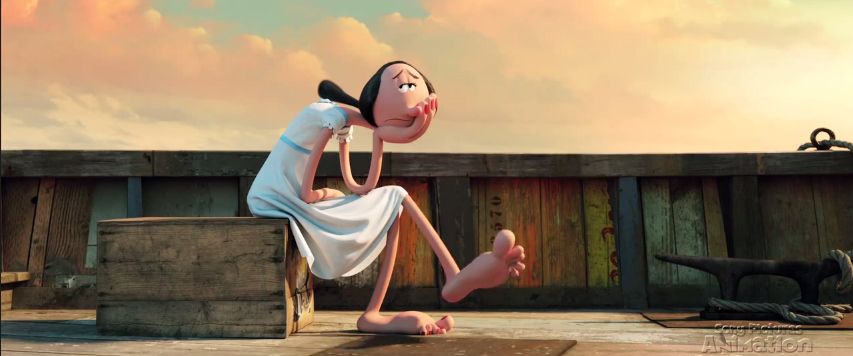 But since having left the project in 2015, Genndy was still directing marvels of the medium. In 2017, he returned to Samurai Jack to deliver a final and more adult-oriented season, becoming the highlight of Adult Swim for a few weeks. He also delivered another Hotel Translyvania sequel, the third entry, that would be another box office success for Sony. In that time, he also inked a deal to develop more adult animation for Sony after the box office success of Sausage Party proved there was an audience. And since Sony still wants Popeye but has been unsure how to proceed since, Genndy is just the man for the job.