Pixar's latest animated feature Onward clearly took great influence from numerous tabletop fantasy games akin to Dungeons and Dragons. This is not just in the fantastical setting with a quest to complete but in how the older brother Barley is heavily into the RPG Quests of Yore. Though he labels his love for the past more like adoring historical fantasy, he's clearly a tabletop geek in all the charming ways that is sure to tickle the fancy of anyone ever engaged in D&D. Now that audience will get to soon share the character's love for his favorite game.
According to USAopoly (The Op), they're releasing the tie-in game of Quests of Yore: Barley's Edition. It's the perfect companion not just for already established fans of tabletop games but perhaps younger viewers as well who may want to get in on a game.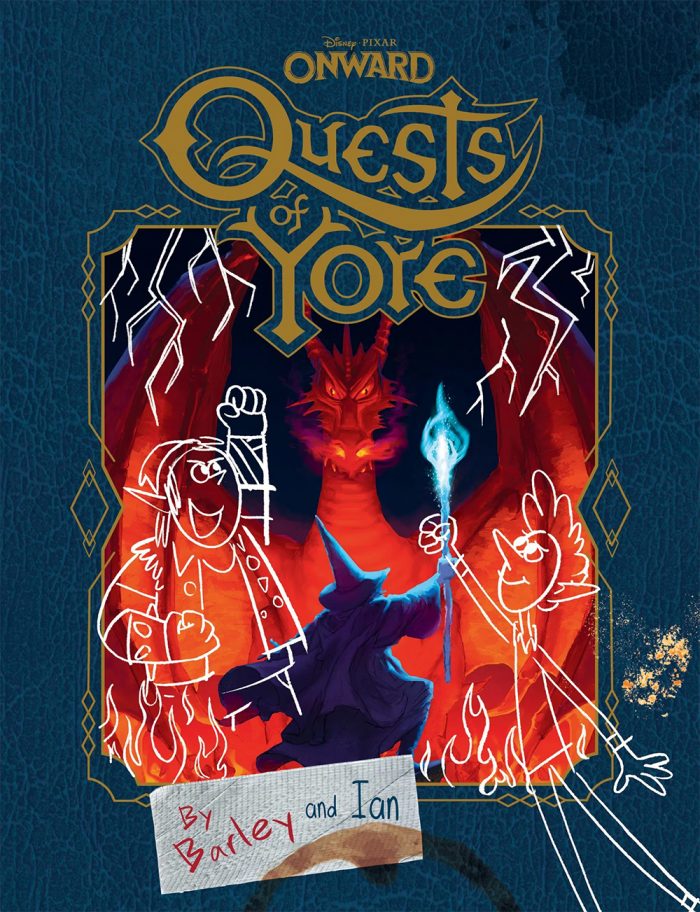 Here's the official synopsis:
In this immersive role-playing game, gather your Fellowship and embark on an epic Quest across the lands of old. Rush to the aid of the satyrs of Clovendell and uncover a mystery that will test your adventurers' strength and teamwork. Take on the role of the Quest Master leading the travelers or one of the fellowship hungry for adventure! The tale you tell will feature the folk and lore of the hit Pixar movie Onward. Elves, cyclops, goblins, dragons… and The Manticore, are just some of what awaits you on your journey in Quests of Yore: Barley's Edition. As seen in Disney and Pixar's film, Onward, Barley and Ian Lightfoot would never set out on an adventure without their Quests of Yore guide book! Based on the book featured in the movie, this guide is full of wondrous characters and creatures to meet, exciting landmarks to explore, and powerful spells to learn. It even includes Ian and Barley's fun doodles and notes, so you can join the two brothers on their epic quest!
The game is now available Amazon for purchase.