The coronavirus is no joke as the cases are rising and extra precautions are taken. Studios are becoming quickly aware that this cautionary spread of the virus will lead to many consumers avoiding large groups of people and staying at home rather than venture out to the theater. MGM is certainly aware enough to know that their box office for the latest James Bond film, No Time To Die, would be hindered for the original April release date, choosing to shove the film all the way to Thanksgiving for a bigger take. And now we have another film backing off from its April slot.
Peter Rabbit 2: The Runaway, the sequel to 2018's kid-friendly slapstick hit Peter Rabbit, has now pulled from its April timeslot, as reported by Deadline. Given that Sony had made a lot of money with the previous Peter Rabbit worldwide, they decided to air on the side of caution for their bottom line. It's a bit sad considering such a film would be perfectly placed for the Easter season. The film would take place after the events of the first film where the troublesome Peter Rabbit decides to run off on his own when his human caretakers don't care for his misfit ways.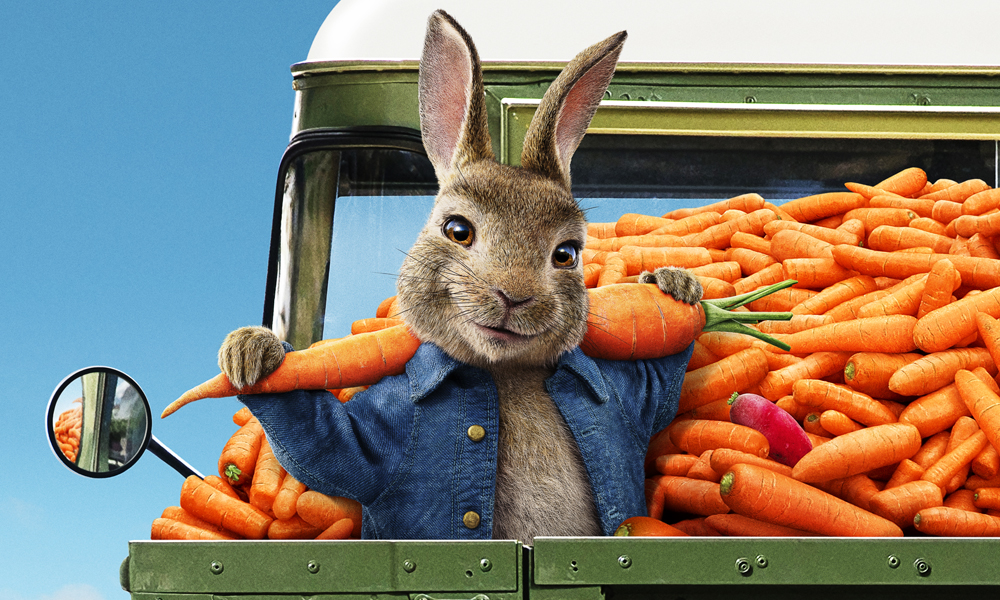 Sony isn't pushing the film back as far as No Time To Die as they realize they'd have heavy competition in November not just with MGM but Disney as well. They have instead decided to favor a release date for August 7th, taking advantage of an open summer season to bring in the younger crowd for one last bit of animated fun before school starts.
The kid audience for April will instead have to settle for Trolls: World Tour, the animated musical adventure sequel that was moved to the earlier slot of April 10th after Bond dropped out of the running. Hopefully, the coronavirus cases will drop later this year so that we're all still alive and can maybe live to see the films these studios are pushing deep into 2020.