Peanut Butter Blossoms Recipe
What goes better together than the classic ingredients of chocolate and peanut butter? For the holiday season, one of the most well-known desserts is peanut butter blossoms, which have a peanut butter texture and a whole Hershey kiss on top.
Ingredients
1 ¾ cups all-purpose flour
1 teaspoon baking soda
½ teaspoon salt
1 bag Hershey's Kisses
4 ounces butter
1 tablespoon milk
½ cup smooth peanut butter
½ cup granulated sugar
½ cup light brown sugar
1 large egg
1 teaspoon vanilla
Directions
Preheat the oven to 375 degrees. Then get out a baking sheet and line it completely with cooking spray so that nothing will stick to it.
In a large bowl, combine the flour, salt and baking soda. Using a stand mixer, mix together 1/2 cup of brown sugar and 1/2 cup of granulated sugar, with the butter, and peanut butter. Once that is mixed well, slowly add in the milk, the egg, and the vanilla. Mix on a medium setting until all the ingredients are combined consistently.
Next, slowly add in the flour mixture from the bowl. Pouring too quickly will make the dough too wet and sticky. Allow the dough to mix thoroughly for several minutes, ensuring that it is tough.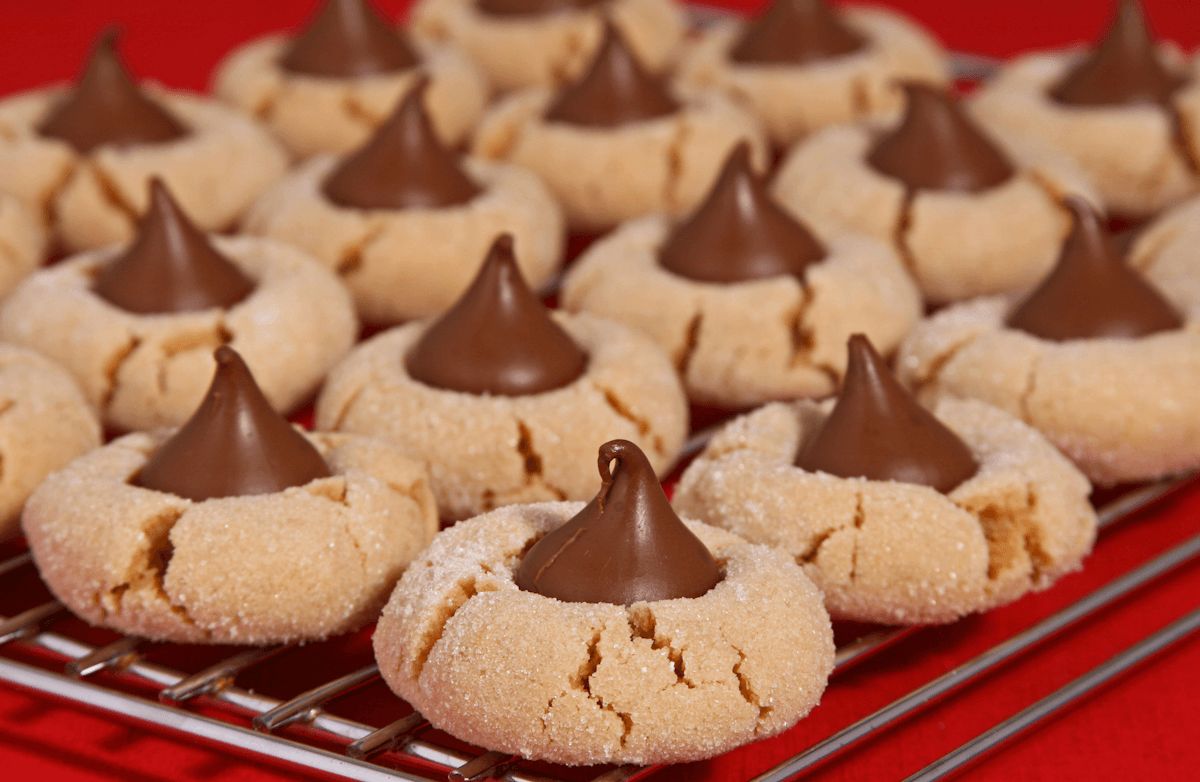 4.  Using a cookie scoop, carefully pull the dough mixture apart and then roll it into a ball using your hands. Each ball should be about 1 inch thick. This recipe calls for about sixty cookies to be made, although you can adjust the amounts of ingredients to make more or less.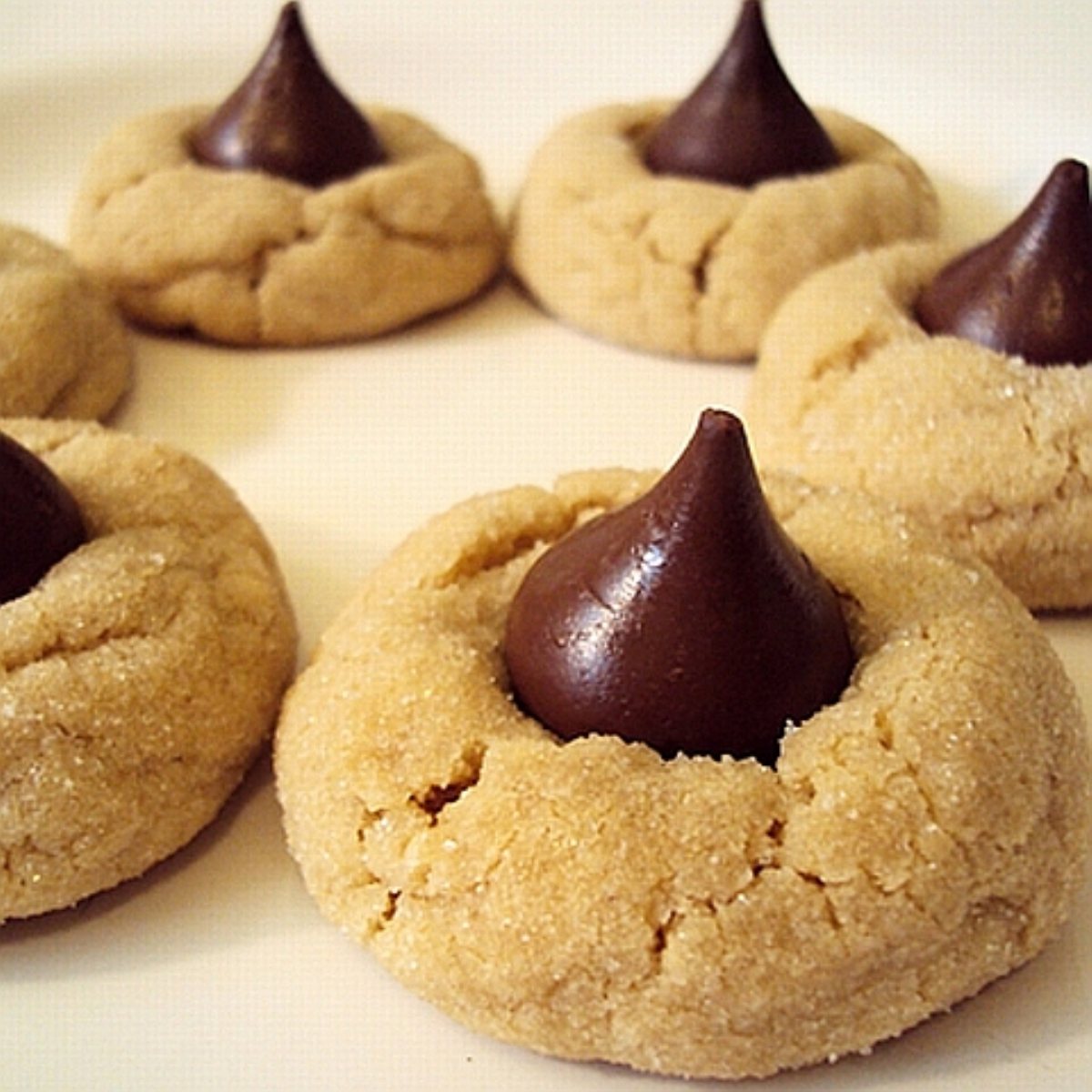 5. If desired, you can roll the cookies in some granulated sugar for an added bit of sweetness, before placing them on the baking sheet. Each ball should be placed about two inches apart, as they will expand when baked. Leave the cookies in for a minimum of seven minutes, or until the tops become lightly brown.
6. Remove the baking sheet from the oven and then carefully place an unwrapped Hershey kiss into the center of each cookies, allowing it to sink a bit into the still hot dough. The return the cookies to the oven for another two minutes, but don't allow them to burn.