Most people are familiar with Twizzlers, the flexible bright red candy sticks commonly found on the candy aisle in grocery stores or as a movie theater snack. Twizzlers are red licorice sticks and although licorice is not a main ingredient in the candy and only an extract in the black licorice flavor.
Twizzler is owned by the Hershey Company, and there are over twenty different flavors of Twizzler, although the original flavor and most popular remains the original red strawberry flavor. Twizzlers are made up of corn syrup, wheat flour, sugar, cornstarch, and in smaller amounts palm oil, salt, artificial flavor, glycerin, citric acid, potassium sorbate, Red 40, and soy lecithin.
Last year, Twizzlers introduced an orange creamsicle flavor of Twizzlers, which is a bright orange Twizzler which is actually filled with cream on the inside, for a chewy and creamy texture of Twizzler.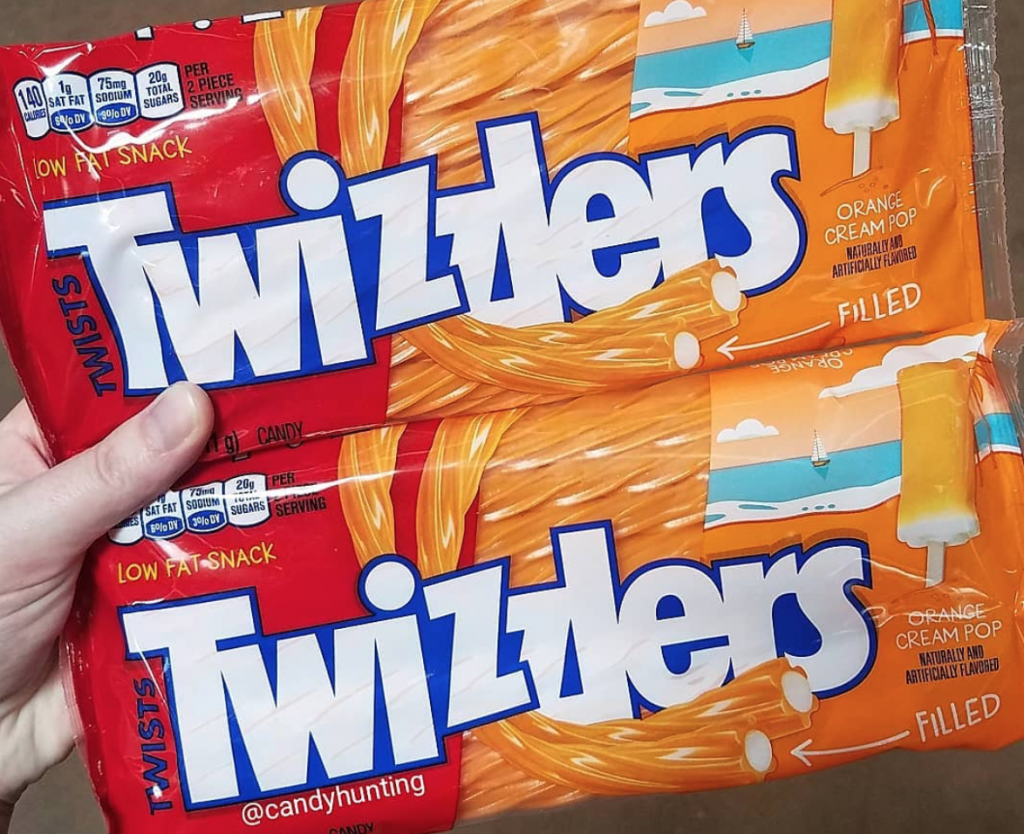 Last year, these Twizzler's were a limited edition item and they were available at some regional grocery chains across the United States and Canada. It's unclear just how long these orange creamsicle Twizzlers will be around in stores, although some savvy social media users will be able to find them online to buy as well.
Last time, these orange creamsicle Twizzlers were available to the public through the summer. They are available in a large eleven-ounce bag, filled with plenty of orange creamsicle Twizzlers. This treat has been seen at Shoppers, Sobeys, and other Canadian grocery stores.
Orange creamsicle seems to be the latest popular food trend for snacks, even though this product came out last year too. Dairy Queen recently offered a month long Orange Creamsicle Blizzard, and orange creamsicle is a pretty popular ice cream or dessert flavor. So it's a great choice for the hotter summer months and you don't even need to pop these in the freezer.