Free Guy stars Ryan Reynolds as a video game character. Well, a video game NPC. He serves his purpose as a mindless cog of a bank teller in a Grand Theft Auto style game where violence and chaos are wrought in his city, posed as a part of everyday life. But when he miraculously starts fighting back, he makes a monumental discovery about his digital existence. The supporting cast includes the likes of Jodie Comer, Joe Keery, Lil Rel Howery, Utkarsh Ambudkar, and Taika Waititi.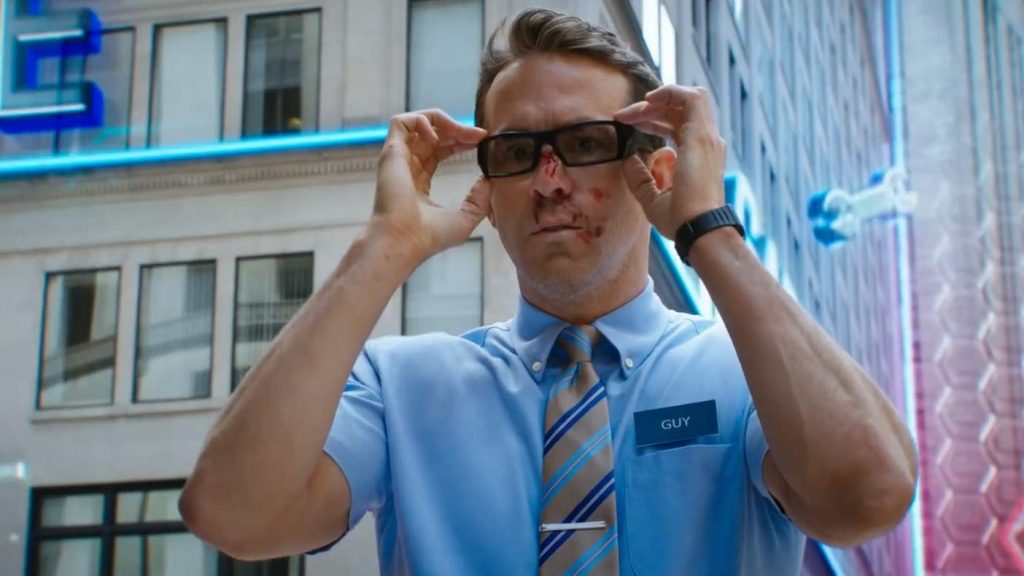 The new trailer showcases more action and comedy, but there's also the teaser trailer released as well which is also pretty aware that it probably won't be releasing on its intended date. It's a somewhat darkly comedic take to release dates as Reynolds and cast discuss over a Zoom call how best to record a promo if they're not sure the film will release by then.
Check out the new trailers and read the synopsis below:
In "Free Guy," a bank teller who discovers he is actually a background player in an open-world video game, decides to become the hero of his own story…one he rewrites himself. Now in a world where there are no limits, he is determined to be the guy who saves his world his way…before it is too late.
Free Guy had originally been positioned for a late Spring release in 2020 but…well, you know how this year has been. The film decided to push back to December, still hoping for a theatrical release. 20th Century Fox is currently aiming for a release date of December 11th, 2020. But considering how terrible things are going right now for both the governmental response to Covid-19 and theaters struggling to make a profit on box office, it's very likely that the film will be pushed back to 2021 or even just give up on the theatrical model to proceed to VOD or Fox's streaming home of Disney+ but more likely the more adult-friendly Hulu. Time will tell will Free Guy falls in the future.