While many films have been pushed back and delayed due to the COVID-19 pandemic, one summer blockbuster is holding out hope that it can save the theaters. Christopher Nolan's Tenet may just be that blockbuster to get people back in seats when quarantine lifts as it has yet to pull out of its July 17th release date. It may still pull out soon, but it's sounding as though Warner Bros is aiming to release it as soon as possible with a theatrical rescheduling as soon as August if that's the case. Also, if you were hoping for an early VOD release, you'll be out of luck. Warner Bros spent $205 million on this film and they know they'll make far more at the theaters than they ever would from a digital home release.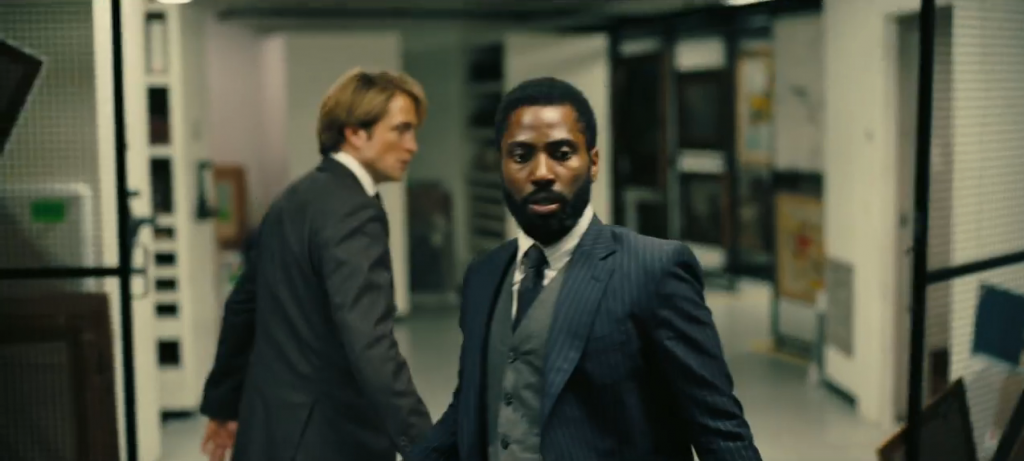 To get audiences excited, Warner Bros has released the second and more comprehensive trailer for Tenet. As the first trailer suggested, this will be an original action picture where the deadly secret is the ability to manipulate time. John David Washington plays the lead and discovers this newfound technique. He fires a gun and notices he's not firing the bullets but catching them with what we can only assume are his new powers. Trippy. And it only gets more mind-bending from there as the action mounts with dangerous ascensions up walls and the crashing of an airplane. The trailer reveals so much more about the story and yet leaves so many more mysteries left to be solved. As an example, what is up with that spinning cylinder in the room with harsh contrast? We saw a glimpse of it in the first trailer and in the second trailer we're still only getting bits and pieces of it.
Check out all the excitement in the trailer below:
The film additionally stars Robert Pattinson, Elizabeth Debicki, Dimple Kapadia, Aaron Taylor-Johnson, Clémence Poésy, with Michael Caine and Kenneth Branagh. It'll be screened in 70mm and IMAX for the biggest experience so let's hope most theaters with such capabilities will remain after lockdown.