The Teenage Mutant Ninja Turtles are one of those franchises that'll never die. Though at the height of its appeal in the early 1990s, when the cartoon was garnering a massive young audience, the toys were flying off shelves, and three live-action movies were invading cinemas, they've always been a constant. The original cartoon series didn't go off the air until 1996 and was then followed up with a live-action TV series. That was then followed up with the 2003 animated series which went on for multiple seasons. That was then followed by a CGI reboot. Then a 2D reboot. And so on. The movies have kept going as well. 2007 saw a computer-animated Teenage Mutant Ninja Turtles movie. Then there was a 2014 live-action movie with CGI Turtles, which went on for a sequel as well.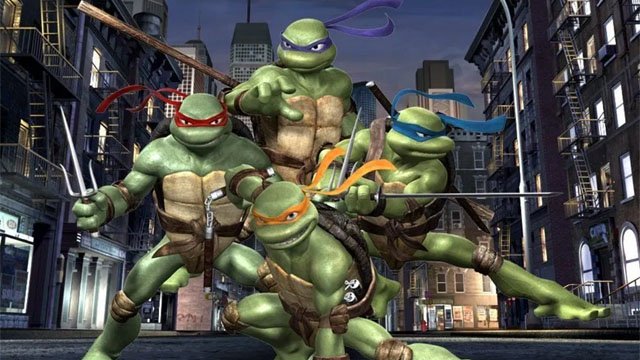 For the next iteration of Teenage Mutant Ninja Turtles, Seth Rogen and Evan Goldberg are attempting to reboot the series through its current home on Nickelodeon with another computer-animated film. Rogen mentioned via an interview with Collider that their take will shift more towards making the Teenage Mutant Ninja Turtles feel more like, well, teenagers:
"As a lifelong fan of Ninja Turtles, weirdly the 'Teenage' part of Teenage Mutant Ninja Turtles was always the part that stuck out to me the most. And as someone who loves teenage movies, and who's made a lot of teenage movies, and who literally got their start in their entire profession by writing a teenage movie, the idea of kind of honing in on that element was really exciting to us. I mean, not disregarding the rest, but really using that as kind of a jumping off point for the film."
For concerned parents knowing of Rogen's film Sausage Party, a foul-mouthed animated satire, relax, he's not directing. Those duties are going to Jeff Rowe (Gravity Falls, Connected, Disenchantment) and the script will be written by Brendan O'Brien (Neighbors, Mike and Dave Need Wedding Dates).
No release date for the film has been confirmed at this time.