April is finally here, which means stores across the country will be gearing up for the Easter holiday and all the candy that will be on shelves. This year, new Peeps flavors will be available for the first time. Peeps are the iconic marshmallow treat which are popular at Easter, and usually available in bright colors and covered in tons of sugar.
Usually, there are the traditional pink, blue, and yellow marshmallow Peeps which have a very marshmallow taste. Now, there are a variety of different Peep flavors for customers to try. These new flavors include the Cotton Candy Peeps, which are a blush pink color and covered in bits fo blue sugar. Plus, they are available in packs of ten for just one dollar and fifty cents.
Another new choice this year is the Root Beer Float Marshmallow Peeps, which are available as packs of ten and have a slight light brown color and based on the popular root beer float beverage.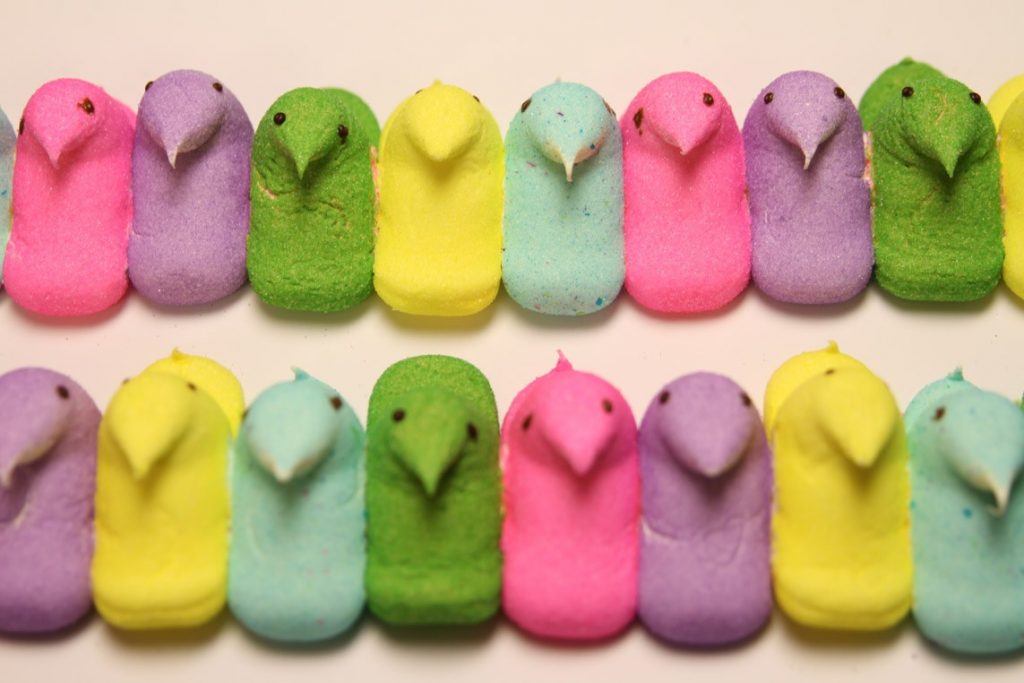 Another new Peeps candy this year is the Chocolate Pudding flavored Marshmallow Bunnies, which is the first new flavor to be available in the bunny shape. These new Peeps are also available online at Amazon.com and retailers like Target for just under seven dollars a bag.
Peeps is also introducing a Froot Loops Peeps Flavored Pop, which is a stick covered with four different Peeps which are stacked on top of each other. Ther white stick is covered with an orange Peep, a red Peep, a blue Peep and a green Peep bird, and covered with plastic and individually wrapped. These Froot Loop pops will only be available at Target and Walmart stores nationwide.
Also, these Froot Loop Peep Pops will have a fruity flavor and mark just another food trend collaboration for the nostalgic cereal. Another new Peep flavor is the Party Cake, which is similar to birthday cake. This flavor is mostly white with bits of color and in the shape of the traditional birds.