Roald Dahl's classic kid's novel The Witches was adapted into a film in the late 1980s and it's become one of those films that make us ask as adults "How did they think this would not scare the crap out of children?" The story followed two children trying to best a whole hotel full of undercover witches, made all the tougher by the witches discovering the kids and transforming them into mice. The makeup effects of the witches were particularly frightening for younger viewers when witnessing them pulling off their human hair and skin to reveal their ugly witch exteriors.
Now The Witches is being remade for a whole new generation of kids to be terrified by this exciting horror story for the wee ones, debuting just in time for Halloween no less. And while a trailer has already debuted, the Warner Bros Twitter account has revealed a bit more footage in a segment on how to properly spot a witch in disguise. Have a look:
Learn How to Spot A Witch from the cast of #TheWitchesMovie! 🧙‍♀️ Starring Anne Hathaway, Octavia Spencer, and Stanley Tucci. Stream it on @hbomax October 22. Internationally in cinemas soon. pic.twitter.com/lT7RzNEjMZ

— Warner Bros. Pictures (@wbpictures) October 14, 2020
The new film is being directed by Robert Zemeckis (Back to the Future) and will star Anne Hathaway, Octavia Spencer and Stanley Tucci.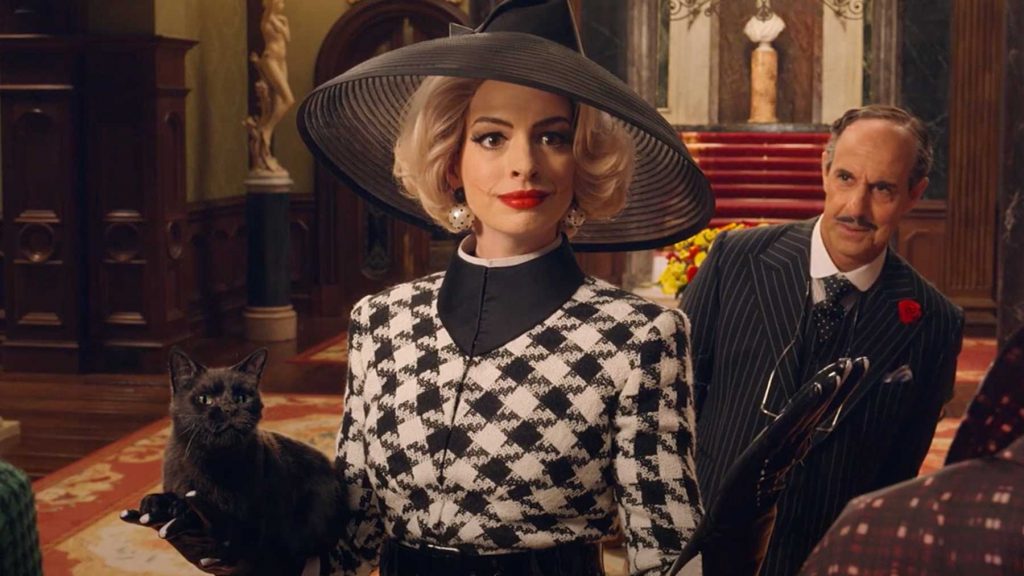 From Oscar-winning director Robert Zemeckis ("Forrest Gump") comes the fantasy adventure "Roald Dahl's The Witches." The film stars Oscar winners Anne Hathaway ("Les Misérable," "Ocean's 8") and Octavia Spencer ("The Help," "The Shape of Water"), Oscar nominee Stanley Tucci ("The Hunger Games" films, "The Lovely Bones"), with Kristin Chenoweth (TV's "Glee" and "BoJack Horseman") and award-winning comedy legend Chris Rock. Newcomer Jahzir Kadeem Bruno (TV's "Atlanta") also stars, alongside Codie-Lei Eastick ("Holmes & Watson"). Reimagining Dahl's beloved story for a modern audience, Zemeckis's visually innovative film tells the darkly humorous and heartwarming tale of a young orphaned boy (Bruno) who, in late 1967, goes to live with his loving Grandma (Spencer) in the rural Alabama town of Demopolis. As the boy and his grandmother encounter some deceptively glamorous but thoroughly diabolical witches, she wisely whisks our young hero away to an opulent seaside resort. Regrettably, they arrive at precisely the same time that the world's Grand High Witch (Hathaway) has gathered her fellow cronies from around the globe—undercover—to carry out her nefarious plans.
The Witches will be debuting exclusively on HBO Max on October 22nd.