It is always wonderful to hear about an unlikely friendship, and this one between a young Florida girl and her favorite Publix grocer might be one of our favorites.
Rachel Smith had been going to Publix grocery store every Saturday for years before her daughter Fiona was born.
Fiona began to join her mom on those Saturday shopping trips once she joined the family. She met her best friend Gilnet, who she affectionately refers to as High Five.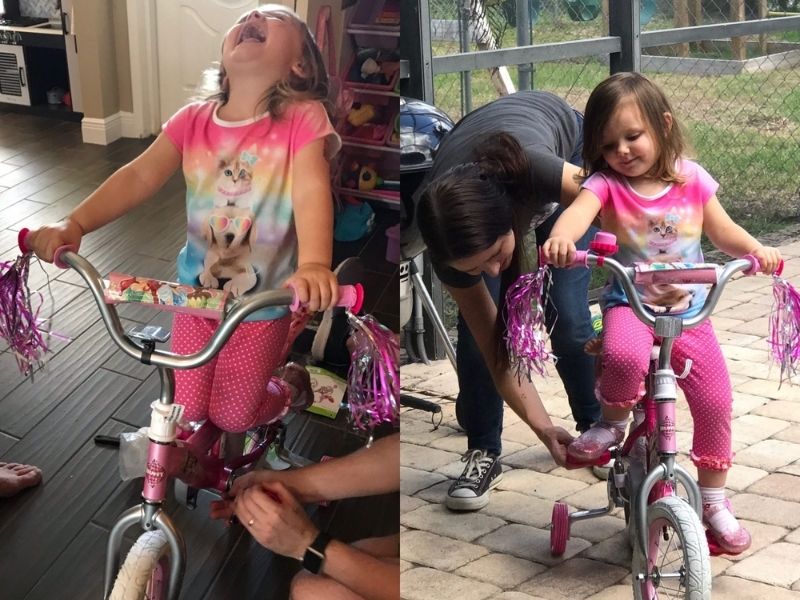 Smith told ABC News, "From the moment I first brought her to the store, Gilnet was always excited to see her. I noticed her beginning to recognize him and eventually go out of her way to look for him. One of their first interactions was him trying to teach her a high five. For a while, she couldn't pick it up. But then, one day, she figured it out. Then she started referring to him as 'High Five."
Fiona and Gilnet shared many pleasant interactions over the years, looking forward to their weekly visits and high fives.
Smith has described Gilnet's presence as a "gift beyond measure."
She said, "It's always been him who greeted her with a smile and made her feel welcome in the most unlikely places."
On Fiona's 3rd birthday, Gilnet gave the toddler her first bike. He did something truly extraordinary.
It wasn't long after Fiona was given her bike that she handed over a thank you note, photos of her riding it, and a big hug to her friend.
Since the pandemic hit in 2020, Fiona and Gilnet had to cease their weekly visits.
During that time, Gilnet transferred stores. Friday, Smith shared a throwback video about Fiona visiting Gilnet to thank him for the bike on Instagram and TikTok.
After the video went viral, people reached out to Gilnet to thank him for his kindness.
Smith set up a GoFundMe where people could thank Gilnet. The page has raised nearly $6,000 within four days, far exceeding Smith's initially set goal of $5,000
Smith wrote, "I'd love to give something tangible back to him for the unquantifiable joy he's given my daughter her whole life.
Along with GoFundMe, Smith created a website for people to tell stories about everyday individuals who've changed their lives.
Smith says she is pleased to report that it's as strong as ever.
The pair reunited yesterday at Gilnet's new store, and even after several years apart, their love for one another was just as evident as ever.