Although we haven't heard much from director George Miller since late last year, it is being reported that Miller has received the studio green light to move forward and is expected to begin principal shooting in Australia this coming fall.
This past summer, Miller had confirmed that the idea was to produce two more sequels, titled Wasteland and Furiosa. At this point in time, it is speculated that this is still the plan. However, before any progress can be made on Mad Max, Miller is still committed to making his film, Three Thousand Years of Longing, with Idris Elba and Tilda Swinton.
It is being rumored that that film is still scheduled to begin production within the next month. This will then leave Miller ample time to get up to gear for Mad Max 5. Miller, when asked about the franchise, said:
"I'm not done with the Mad Max story, and I think you have to be a multi-tasker, and there's certainly another Mad Max coming down the pike after this."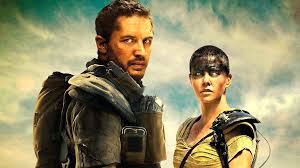 When Miller says multi-task, he isn't joking. He has been working on both Mad Max 5 and Three Thousand Years of Longing at the same time, and when he takes a break on one, to concentrate on the other, he terms it like taking a "holiday."
He says that working in this manner helps him to achieve significant objectivity. He says it allows you to look things anew each and every time. It will be interesting to see if the process of juggling two projects at the same tie will work to Miller's advantage.
As for the plot for Mad Max 5—that is yet to be seen. What is known is that with his legal battles with Warner Brothers in the rearview mirror, one of the sequels is going to focus on Max, and one on Furiosa.