The Oscar-nominated Mike Leigh is well known for his direction on critically acclaimed British historical dramas that include the likes of "Mr. Turner" and "Vera Drake." This fall, it looks as though he'll grace us with another period piece, this time with a tale of war and protest so old that it is coming up on its 200th anniversary.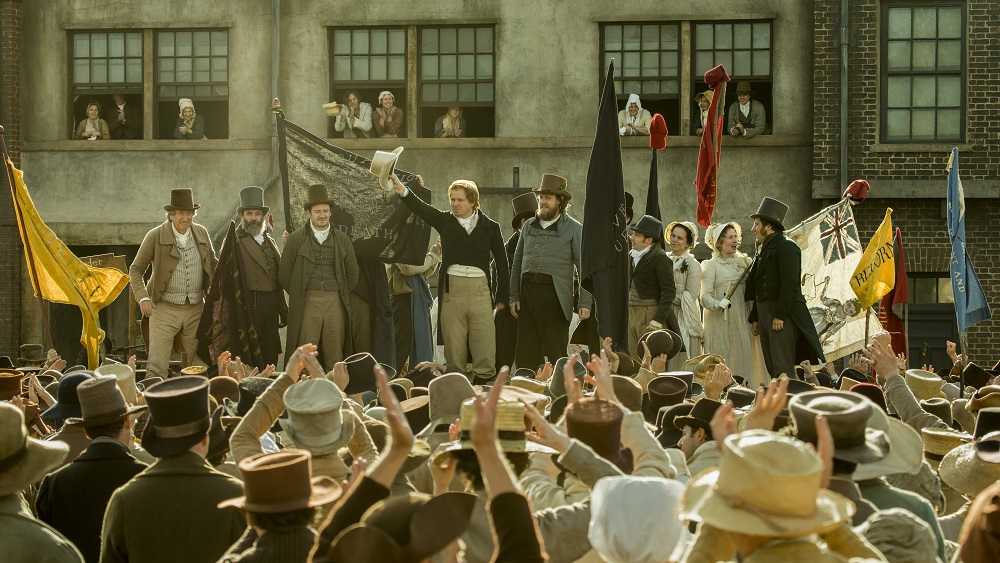 "Peterloo", written and directed by Leigh, centers around the historic Peterloo Massacre of 1819, in which roughly 60,000 English citizens gathered at St. Peter's Fields to demand Parliamentary reform and voting rights. The protest against government officials led to 700 wounded and 15 dead. It was an event that led to much consideration from the government that feared rebellion on the horizon and the founding of the Manchester Guardian in 1821, the newspaper that is known today as The Guardian.
The film is arguably Leigh's most ambitious project to date, featuring an epic assembly of people to recreate the massive massacre, and starring Maxine Peake ("The Theory of Everything") and Rory Kinnear ("Skyfall"). The trailer certainly gives off the atmosphere of a dark and bold drama, treating the massacre with a theatrical dressing of familiar historical English films. Worth noting is that in the role of Prince Regent is Tim McInnerny, who previously acted in the series "Black Adder" alongside Hugh Laurie who played Regent in the show.
Produced by Amazon, Film4, and the BFI, the film is considered a personal project from Leigh who grew up in Greater Manchester. While it didn't make it into Cannes this year, "Peterloo" will be hitting film festivals this fall and will receive a theatrical release November 2nd for the United Kingdom and November 9th for the United States.