You haven't lived until you've had cheesy bacon fries, and popular fast food chain McDonald's is making sure more Americans have easy access to this cheesy and delicious snack. The fast food giant revealed that cheesy bacon fries will be available in all locations across the United States in 2019, after testing the new menu item last month to great success.
Customers at McDonald's in Honolulu are already able to order the new menu item and have posted pictures of the dish which have spread like wildfire across social media websites. The ingredients of the new menu item are simple: french fries, cheese, and bacon.
When reached for comment, McDonald's spokesperson had this to say. "I'm afraid I'll have to provide a cheesy no comment. At this moment, our kitchens are bacon-ing something together. But we're not yet ready to share the gouda news."
The new dish will be available in a small, red box with the words "Cheesy Bacon Fries" on the cover and the usual McDonald's logo. Many fans have noted that the new fries remind them of the popular In-N-Out Burger fries, animal style. This makes sense as the new menu item has also been tested in some California markets last month as well.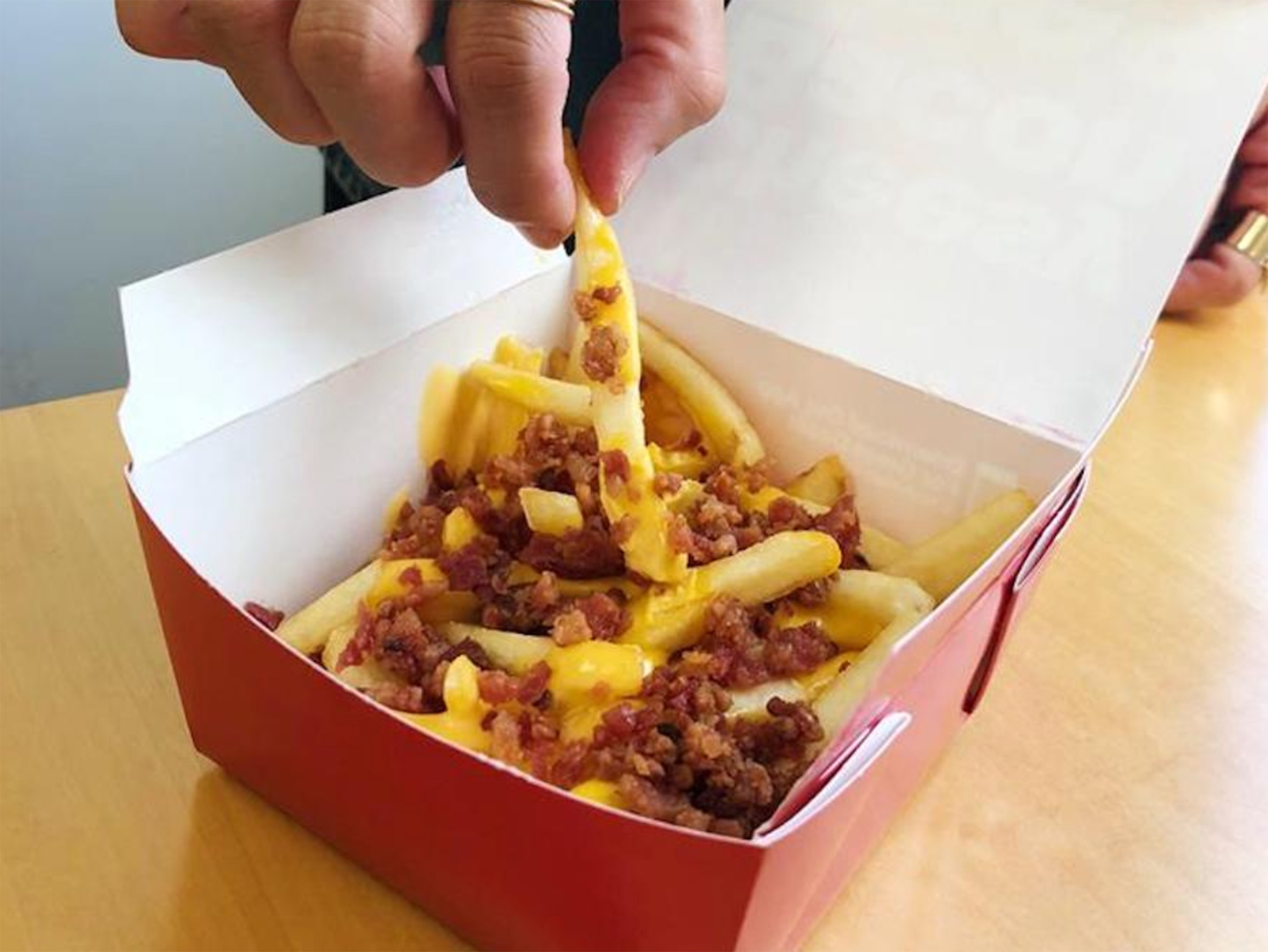 It's not the first time that McDonald's has tested a cheesy fries menu item in the United States, or even abroad. For years, cheesy fries have been available on McDonald's menus across countries like Canada and even Spain. In 2017, cheesy and bacon topped fries were available in some United States markets for a limited time.
There has been no official announcement or release date from McDonald's about the cheesy bacon fries, but based on the happy reaction from customers, like seems likely that this new item will be available for more than a limited time.