It's been a long six years for Joshua Surovey since he found out his kidneys were failing. But thanks to a stranger, he has a new kidney, a new friend, and a bright future.
In 2012, the now 30-year old Surovey found out his kidneys were failing due to high blood pressure. He was also overweight and needed to lose 100 pounds just to get on the transplant list.
Surovey put in the work and lost the weight, but finding a donor proved harder than he thought. None of his family members had the same blood type, so he had to get creative when it came to finding a donor.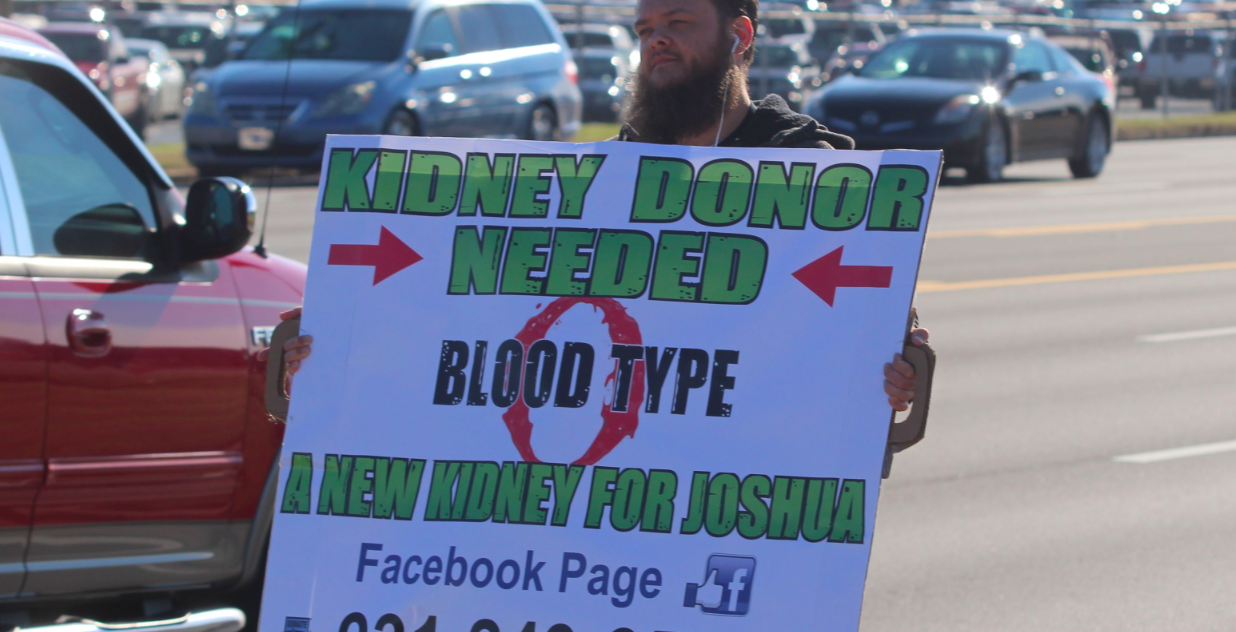 Starting in January 2016, Surovey turned himself into a human advertising board, letting the world know that he needed a kidney donor with Type O blood. When that didn't work, he also used car magnets to get people's attention.
Surprisingly, the car magnets are what ended up saving him. Renee Bruens, a 33-year old mother of two, saw the car magnet and ended up getting tested. She turned out to be a match, and despite not knowing Surovey previously, volunteered to donate a kidney to him.
Surovey was so excited that he put up a billboard with a picture of him and Bruens to let the world know he found his kidney match.
Prior to the surgery, Surovey needed to undergo 12 hours of dialysis every day, leaving him little time or energy to do anything else. But following last month's surgery, both he and Bruens are doing just fine.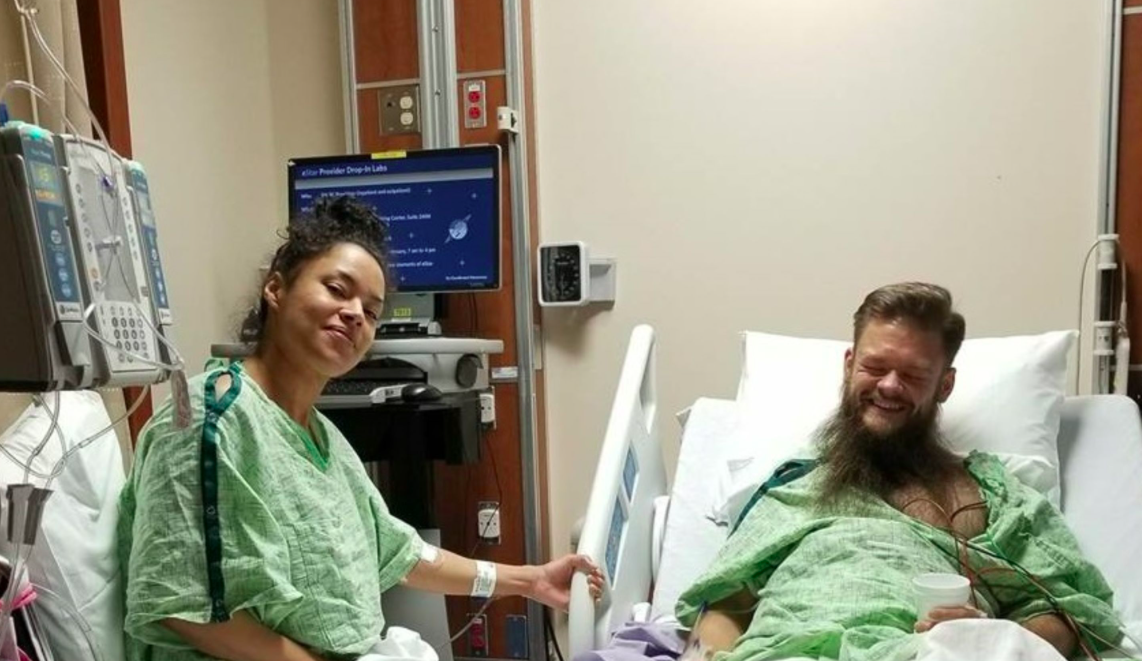 "I don't know whether to cry because of pain or because I'm happy, or both," said Bruens.
Despite the post-op pain, both Surovey and Bruens are recovering quicker than expected. The two have also become close friends, and for the first time in six years, Surovey is finally looking forward to his future.
"I did everything in my power to make sure I was healthy. I also had to do everything in my power to find a donor," says Surovey, reflecting on the long road that led to a transplant. "I truly wanted to live, and I wasn't going to let anything get in the way of that."
[Images via theleafchronicle.com]