Movies of other words and futuristic design would be nothing if not for the brilliant eye of conceptual artists. They form the basis not just how for how sets and props will appear but create the entire atmosphere of the picture. No artist was more influential in this department than Syd Mead. Sadly, he has now passed away.
Syd Mead has died at the age of 86, as reported in Variety. Mead had recently spoke about retiring back in September, having an artist for over 60 years.
Though Mead had originally started in the auto and steel industry, he soon moved into developing conceptual art for some of the most remarkable movies. One of his most notable of early designs was for the massive alien entity of V'ger from "Star Trek: The Motion Picture." From there, he went onto the design the worlds and vehicles for various science fiction productions, including "Blade Runner," "Tron," "Aliens," "Short Circuit," and many, many more. Even as we currently reside in an era of constant retreads, he has been brought in as a consultant to breathe life back into the worlds he created, with such modern films as the "Alien" prequel of "Prometheus" and the sequel of "Blade Runner 2049."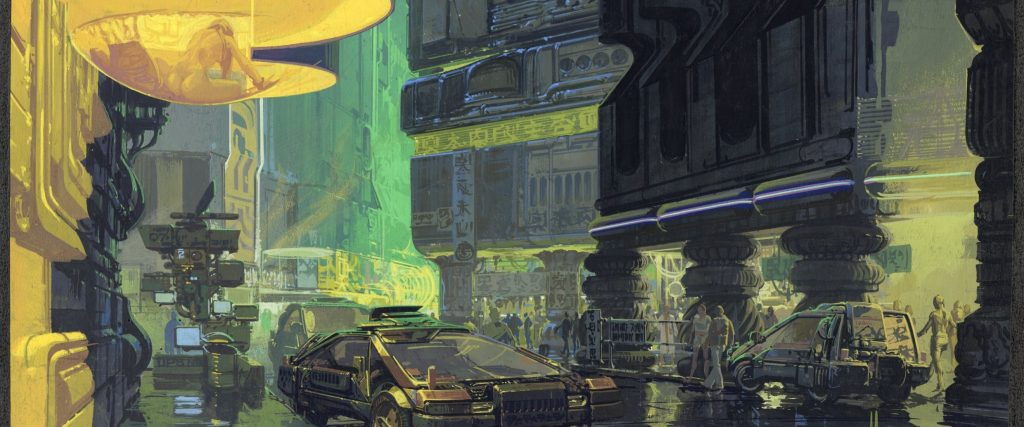 Also worth noting is that Mead is one of the few American artists that designed for the Japanese "Gundam" animated franchise. He served as one of the mechanical designers for the show "Turn-A Gundam" where he created the wildly different design of flipping the horns on the Gundam model.
Mead's concept art is some of the best around, even serving as a basis for creating the 1997 Blade Runner video game. He'll be greatly missed.