KFC, Kentucky Fried Chicken, the popular fried chicken restaurant known across the globe, has always been a great way to great affordable and tasty fried chicken fast.
There are also known for having some of the more unique marketing campaigns among fast-food restaurants, at least in the United States. This year, the brand is unveiling not a new chicken product, but a new chicken accessory, and it comes right in time for fashion week.
KFC recently unveiled the KFC croc, which is a croc shoe that has been entirely inspired and covered with fried chicken. In fact, these new Crocs look so realistic, that the brand had to clarify that the shoes are not for "human consumption."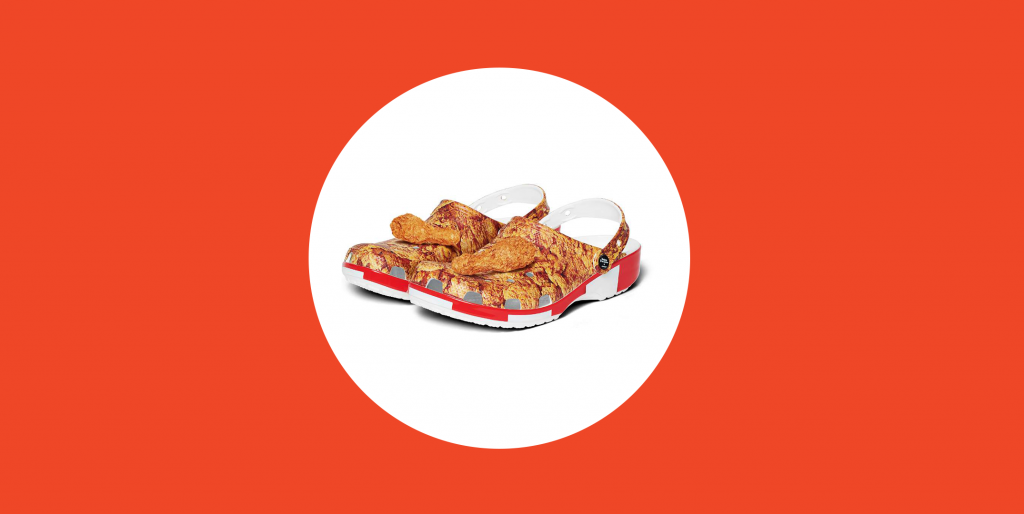 KFC recently announced that there will be not one, but two pairs of Croc shoes available. The KFC x Crocs Bucket Clog is actually created to look just like the KFC chicken bucket you can get at KFC. This includes the bottom of the Crocs being platform height, with a white bottom and the classic KFC logo with the Colonel.
The top of the shoe is the traditional Croc complete with strap, but it is covered with images of fried chicken. This croc will not be available for sale. This shoe is styled with two Jibbitz on top of the toe of each shoe as well.
The second shoe is the KFC x Crocs Classic Clog, and it will be available for sale. This shoe also has two Jibbitz that look and apparently smell just like the famous fried chicken. These new shoes are expected to be available to the public in the spring of 2020, with a price tag of about sixty dollars. Interested customers can sign up to receive alerts about the new KFC crocs at the KFC website as well as get more information.