When it comes to memorable numbers from 1979's The Muppet Movie, the most common one everybody remembers is Rainbow Connection. The opening segment featured Kermit the Frog plucking a banjo in the middle of a swamp, a feat of puppetry that is rather unique, prompting many to ask how it was done. The long is also quite lovely, an emotional observation on having a dream. But equally as compelling in both lyrics and staging is Movin' Right Along, a duet between Kermit and Fozzy as they make their way to Hollywood on a road trip. It's a fascinating staging consider Fozzy is driving a car but also a cheerful tune about pushing forward even if you seem lost.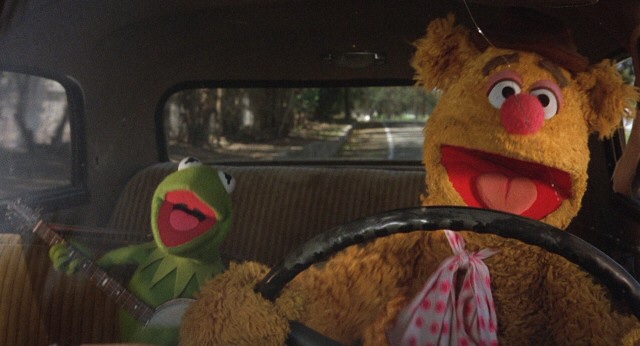 Well, in times like these, we could use a bit of pep for going into the new year. And the iconic puppets of Kermit and Fozzy got together on a video call to sing once more in a virtual rendition with some small added bits of humor between lyrics. Kermit whips out his banjo and Fozzy whips out the map as they reprise their most notable of songs sung together.
Check out the special video below:
The long still holds up rather and is one of the most appropriate of Muppet musical numbers to ring in the new year. Of course, the more aged Muppet fans will note the wildly different changes in the puppets and voice actors, considering this is the third actor to take on the lead puppet. For reference, check out the original scene from The Muppet Movie below:
For more Muppet comparisons, you can watch both the classic appeal of The Muppet Movie (1979) and the lastest iteration of Muppets Now (2020) over on Disney+.