Jonah Hill has come a long way from his early acting days of "Superbad," going from an awkward teen in a raunchy outing to starring in Oscar-nominated productions of "The Wolf of Wall Street." But now the 34-year-old actor is stepping into the role of director for the first time.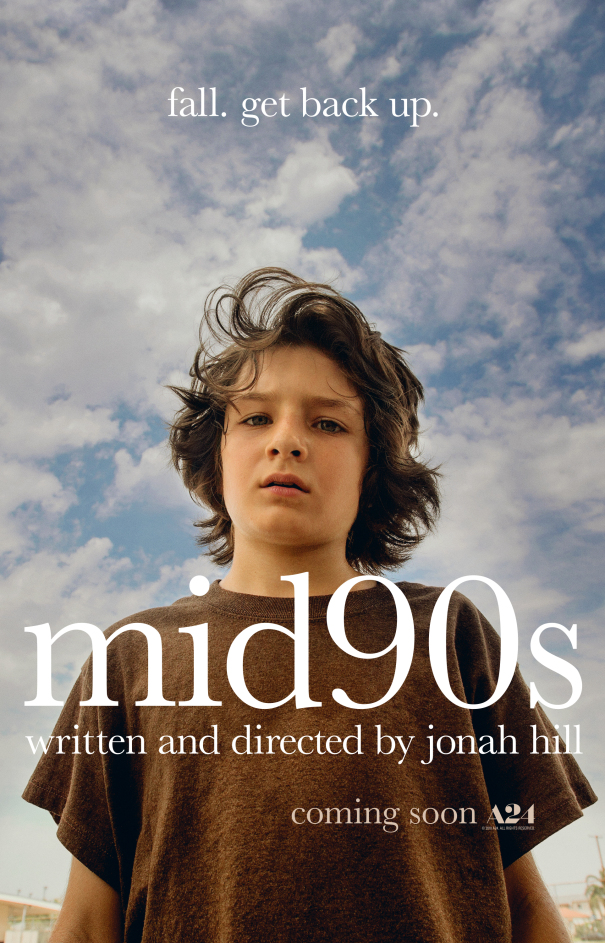 "Mid-90s" is written and directed by Hill as a coming-of-age comedy about a 13-year-old boy, Stevie (Sunny Suljic from 2017's "The Killing of a Sacred Deer"), growing up in the mid-1990s of Los Angeles. Taking place over a summer, Stevie hangs out with a new group of friends at a skate shop and tries to avoid his problems at home. The film also stars Lucas Hedges ("Lady Bird") as Stevie's brother and Katherine Waterston ("Fantastic Beasts") as the mother.
Based on the trailer, Hill's film seems to embody the decade in vibe, visuals, and details, from the retro video game consoles to the skateboard culture of hazy summers to the old-fashioned 4:3 aspect ratio with a grainy quality. The acting also looks pretty stellar from Suljic giving a quietly contemplative performance and Hedges playing the quintessential bully brother with a violent means of kicking Stevie out of his room.
Though Waterson is not seen in the trailer, she did gush to Metro about Hill's direction:
"He is a brilliant director. The cast was incredible. Sunny Suljic plays my son, and he is one of the most extraordinary little creatures I have ever met. He is incredibly talented, very young and an amazing skateboarder and just a cool kid."

"It is about a skateboarding kid, there's also the family story that's very intense and painful and complicated. I play the mum. But she's not a typical mom. Lucas Hedges is my other son."
"Mid-90s" is produced by A24 will be hitting theaters October 19, 2018.