There was a mixed reaction to the animated sci-fi comedy Futurama returning for another season on Hulu. The show has developed quite the following of fans and a big part of the appeal were the fantastic performances by the voice cast. The cast included Billy West voicing Fry, Katey Segal as Leela, Phil LaMarr as Hermes, Lauren Tom as Amy, Tress MacNeille as Mom, Maurice LaMarche as Calculon, and David Herman as various voices. The cast voices a wide array of characters, although West and LaMarche certainly voice the most. However, there's one big name that almost didn't return.
John DiMaggio initially decided not to return for the pay he was being offered to reprise the role of the drunk robot Bender. Considering that the egotistical and ridiculous Bender became a popular character, the show just wouldn't be the same without him. As a result, many fans urged Hulu to up John's pay to return to his most iconic animated roles. And now it seems a deal has been reached.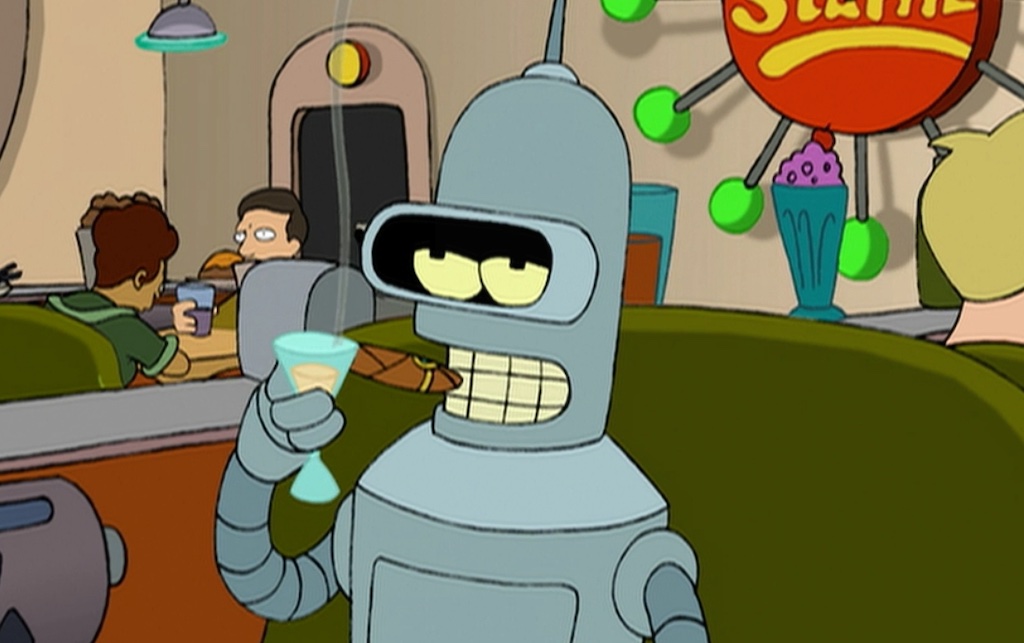 John gave the following statement:
"I'M BACK, BABY! So damn grateful for the love and support of fans and colleagues alike during this whole time (especially my wife, Kate), and I cannot wait to get back to work with my 'Futurama' family. #Bendergate is officially over, so put it on the back of a shelf behind Xmas decorations, or maybe in that kitchen drawer with all of the other crap you put in there like old unusable crazy glue, or maybe even put it in a jar you save farts in. Whatever floats your boat, I don't care, you get the picture. I'M BACK, BABY! BITE MY SHINY METAL ASS!"
And then series creator Matt Groening also chimed in:
"From the moment John DiMaggio auditioned last century, we knew we had our Bender. So congrats to everyone at 'Futurama.' We're all back, baby!"
Futurama will soon go into production with new episodes that should debut sometime in 2023.