The Easter holiday is right around the corner, and the popular Easter candies are already making their way onto store shelves. The most recognizable and popular Easter candy is Peeps, the marshmallow animals with vibrant colors and covered in sugary goodness.
Peeps are available in small packages fo yellow, pink, blue and green, and are in the shape of bunnies, birds and other animals. This year one version of Peeps will also have an added flavor. In 2020, Peeps is introducing a Hot Tamales flavor.
Hot Tamales are the well-known cinnamon candies, which is an interesting choice to pair with marshmallows and sugar. This is actually the first time that the Peeps will be available in a spicy flavor, as some of the other previous flavors have been fruit punch, party cake and chocolate caramel swirl.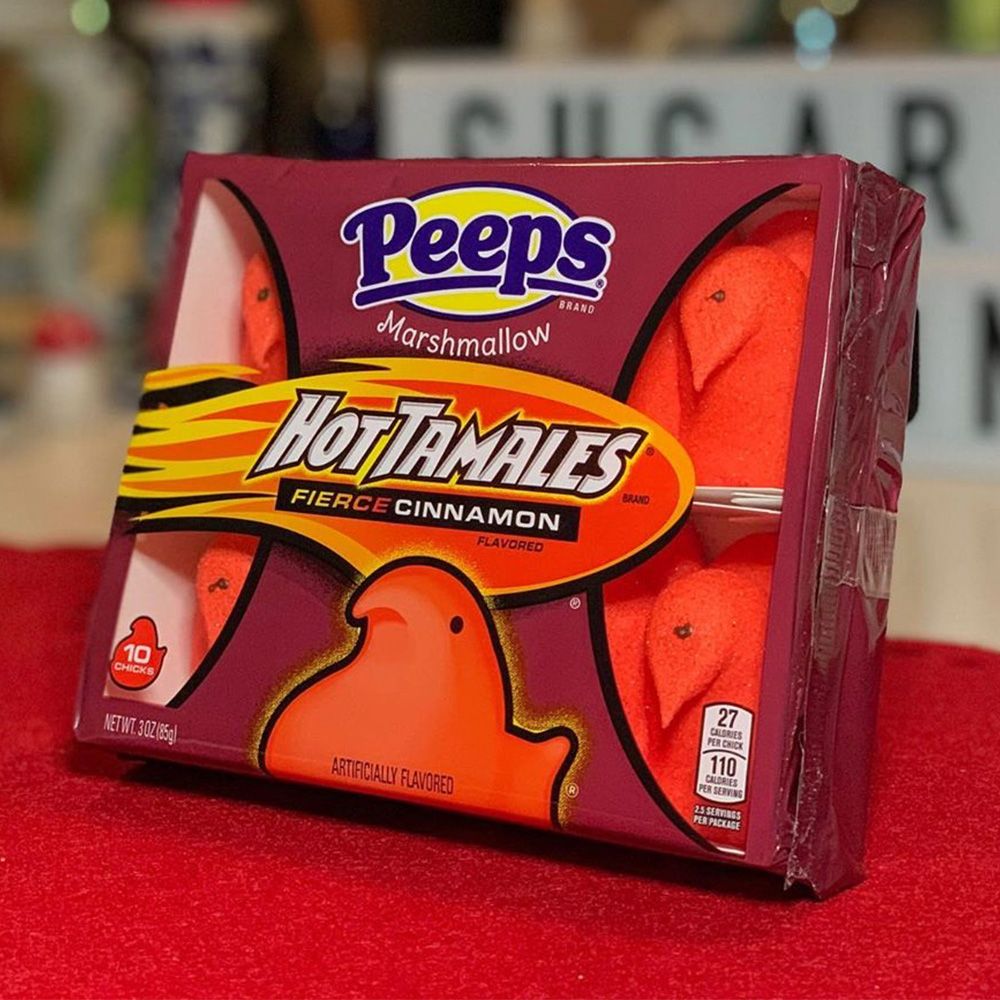 Peeps has confirmed that this new flavor will be available exclusively at Kroger stores, which includes regional chains like Harris Teeter, Ralphs, Food 4 Less, and King Scoopers. The Hot Tamales Peeps will be a dark red color and in the traditional bird shape. They will also have a hint of their "fierce cinnamon" flavor.
The collaboration of Hot Tamales and Peeps is not a complete surprise, as Hot Tamales and Peeps are both owned by the exact same company. There is a possibility that there could be more flavor collaborations in the future if the general public like the flavor combination.
Peeps are by far the most sold company across the United States leading up to the Easter holiday, so it's no surprise that new flavors, new shapes and more are appearing as food trends every single year. These Hot Tamales Peeps will also have a similar retail price to the regular Peeps varieties, and are expected to sell very well throughout the spring.