Hostess Cupcakes are a well-known snack staple across the United States, and they are usually a chocolate and gooey filled cupcake that is a perfect childhood snack with a big dose of nostalgia. Every year, Hostess also keeps up with new food trends, and 2020 is no exception.
The snack brand recently announced that they would be bringing back the limited edition mint-flavored Hostess cupcakes, just in time for St. Patrick's Day in March. The cupcakes will be the traditional chocolate cupcake, but they will be topped with a mint green frosting color with the white icing on top, and the filling for the cupcake will also be mint-flavored and green.
The cupcakes will be sold in the regular packaging, except with green covered cupcakes on the front as well as the words limited edition and mint chocolate. Each box will contain eight individually wrapped cakes and have a retail price of about $2.99.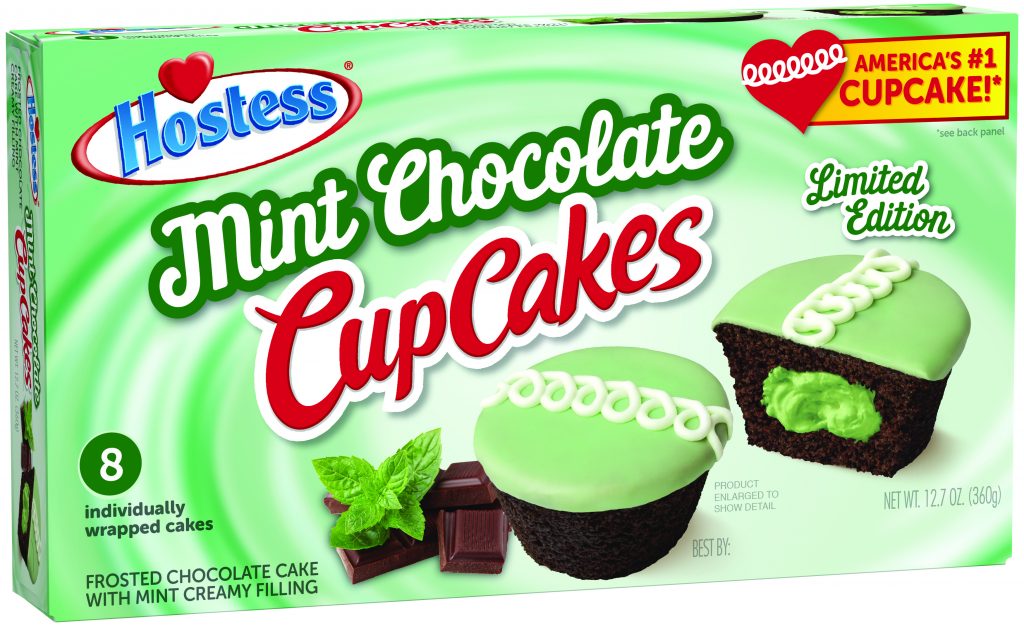 In addition to this new flavor, Hostess is also bringing back two more limited-edition flavors, as well as a third flavor that will be here to stay. The limited-edition flavors are iced lemon and mermaid, which were both also available in May last year. The other flavor is strawberry.
The limited-edition mermaid cupcakes are made as yellow cake cupcakes, with purple frosting on top and a swirl of light blue of top of that, and a sprinkle of blue candy crystals. The cupcake also has bits of pink and purple food coloring and a creamy white filling. The box also features a purple mermaid and two clamshells. The box will also include eight individually wrapped cupcakes and have a similar retail price.
The limited-edition iced lemon cupcakes are an iced lemon-flavored yellow cake with yellow lemon-flavored icing on top and a nice vanilla swirl. The inside is filled with a white creme and each box contains eight individually wrapped cupcakes. All of these cupcakes will be available at Walmart stores nationwide, as well as all major grocery chains.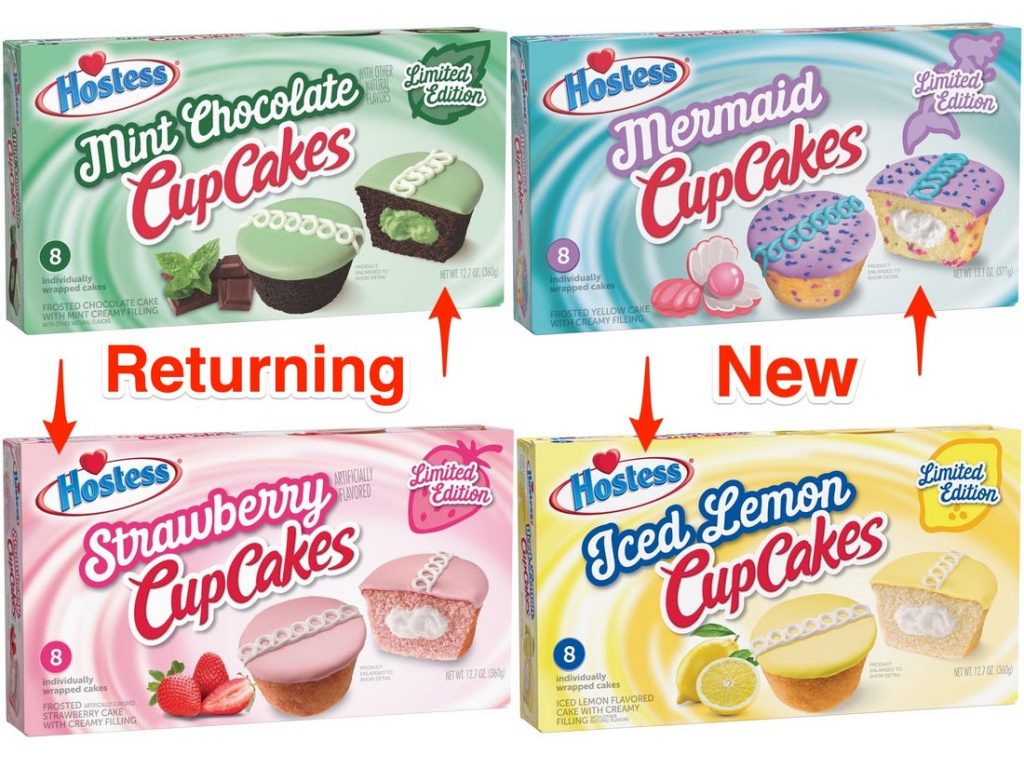 The limited-edition cupcake flavors, including the iced lemon, mint, and mermaid, will only be available until March 15th, so try to get them in stores if you can. The mint flavor is meant for St. Patrick's Day, and the iced lemon and mermaid are the spring options, so it will be interesting to see what the summer season brings flavorwise.