Homemade Waffle Fries Recipe
Waffle fries are an excellent comfort food, and they are also rather easy to make from home.
Ingredients
2 pounds potatoes
10 cups water
14 cups canola oil
2 teaspoons kosher salt
Directions
Bring the 10 cups of water to a steady boil in a large saucepan. Once the water is fully boiling, reduce the heat to a simmer and let it sit.
Next, cut the potatoes using a wave waffle cutter or a mandoline into waffle fries. Cut as many potatoes as desired. After one potato has been fully cut, carefully drop the cut fries into the simmering water. It's important to drop the fries into the water in batches.
Stir the pot occasionally, and cook the potatoes for at least three minutes.
Using a slotted spoon, slowly remove the potato slices from the water one by one, and place them carefully on a wire rack or a lined baking sheet to cool. The potato slices need about twenty-five minutes to fully cool.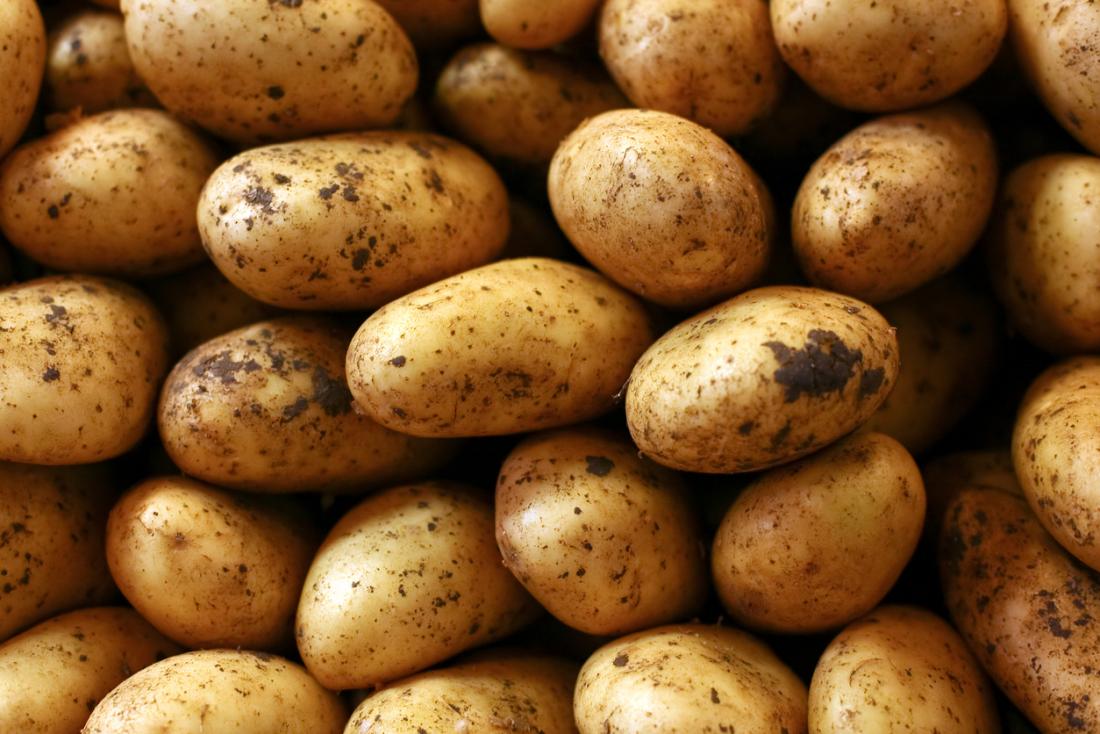 4. Heat the canola oil in a big Dutch oven set to 400 degrees. In small batches, add potatoes to fry until they are firm, or about 30 seconds.
5. Put the finished potato slices back on the wire rack individually to drain off liquid.  Then transfer the potato slices to a parchment lined baking sheet. Then freeze the potato slices for about forty-five minutes. Keep the hot oil on a low.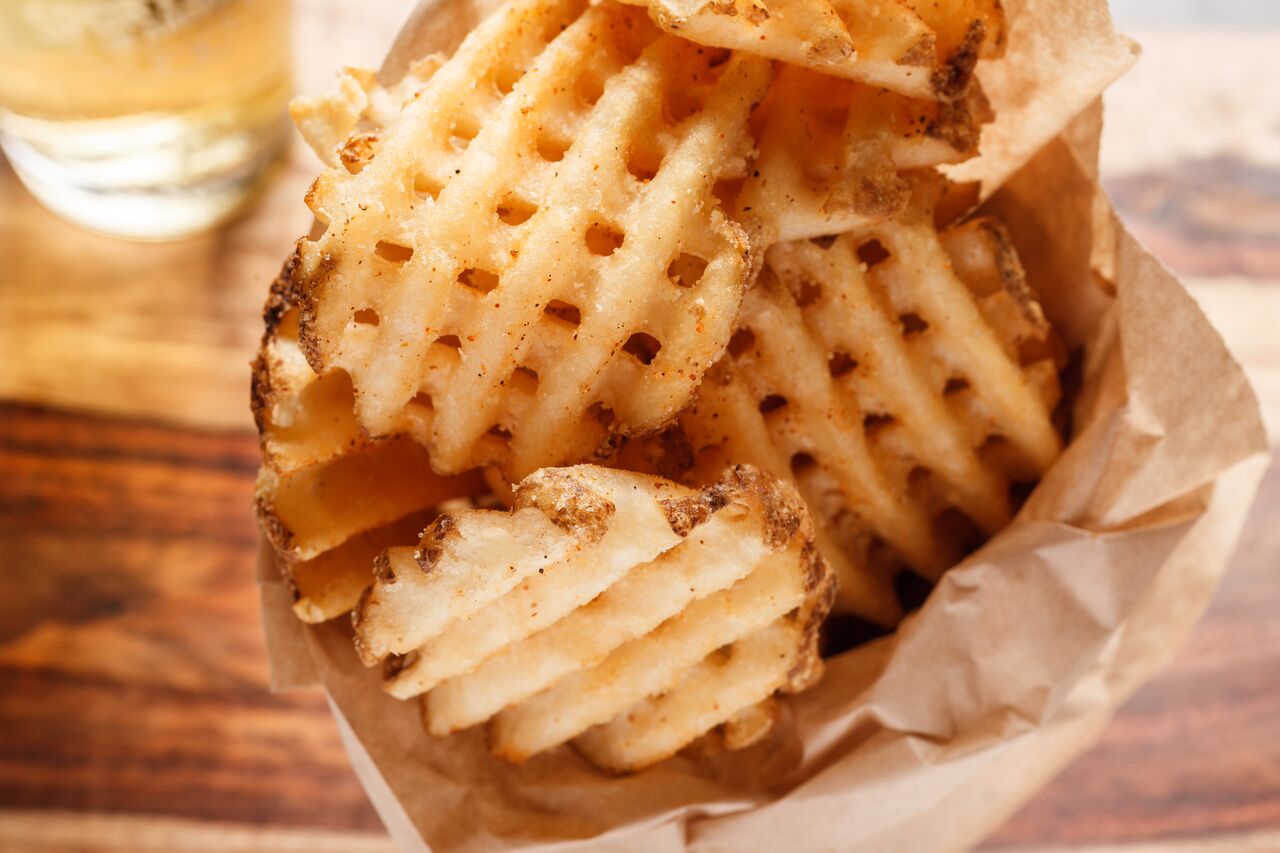 6. Put the salt in a small bowl and then reheat the oil in the Dutch oven to 400 degrees. Fry the potatoes, stirring them often, and cooking for about two minutes until the color is a nice golden brown.
7. Then remove the potato fries from the oil with the slotted spoon one by one. Place them on the wire rack to cool and sprinkle the salt over the fries while they are still hot.