Homemade Lemon Snowball Cookies Recipe
The temperatures are dropping outside, and some parts of the country are already seeing snow. Now is the perfect time to break out the snowball cookies and spread the winter holiday cheer. This recipe calls for a lemon flavor, but that can be easily substituted for mint, almond, or any other desired flavor.
Ingredients
1 teaspoon lemon juice
1/4 teaspoon lemon extract
1 cup unsalted butter
2 1/4 cups flour 
2 1/2 cups powdered sugar
1/2 teaspoon salt
2 teaspoons lemon zest
Directions
1. First, preheat the oven to 350 degrees, and get out a large baking sheet. Lin the baking sheet with parchment paper so the cookies don't stick.
2. Get out a stand mixer, or a large bowl, and combine the 2 cups of powdered sugar, salt, butter, lemon juice and lemon extract at a medium speed.  Add in the flour at a gradual pace, so that it mixes evenly and a stiff dough begins to form. This should take two or three minutes maximum.
3. Using a measured scoop, carefully plop tablespoon sized blobs of batter onto the baking sheet. Place them close together so you can bake more at one time, as they do not expand when baked.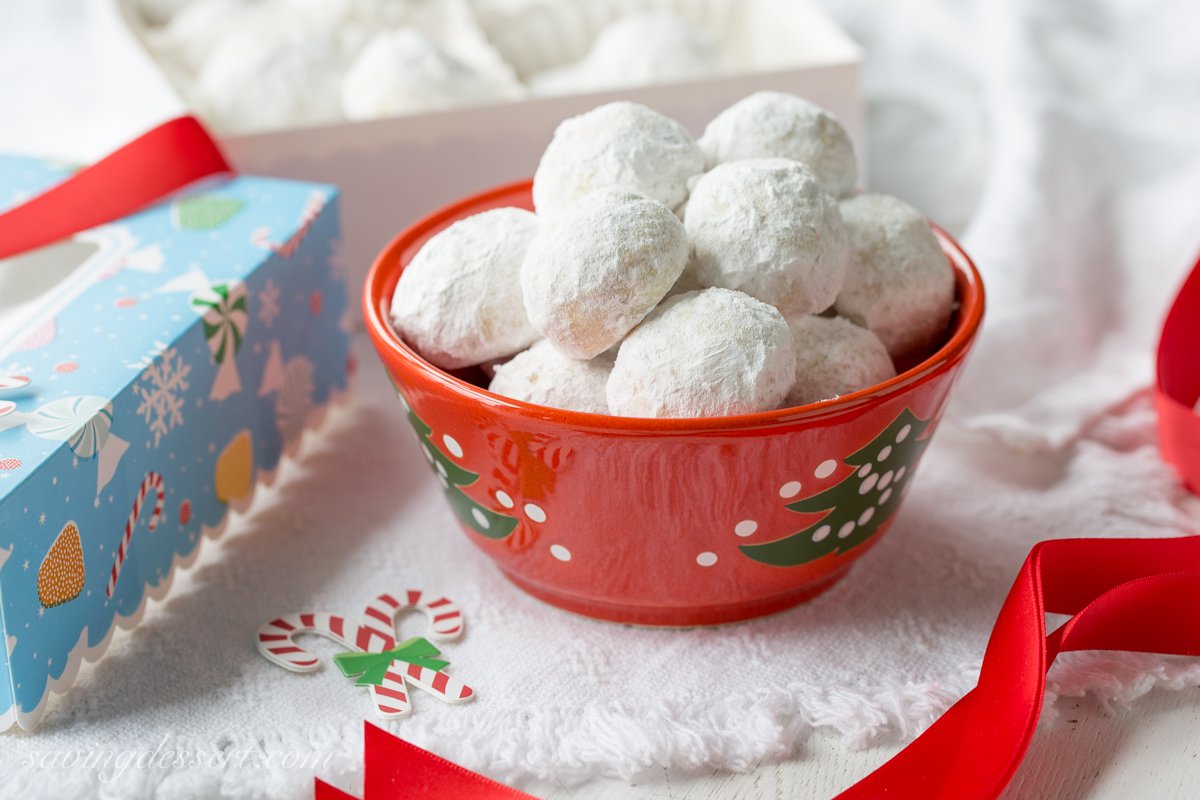 4. Then place the baking sheet in the oven for between eight and twelve minutes. The cookies should look very dry, and this is the indication that they are finished baking all the way through.
5. Take the cookies out and place them on a cooling rack for about ten minutes. Allowing the cookies to cool makes sure that the powdered sugar will coat the top of the cookies and not sink into the batter.
6. Combine the powdered sugar and any remaining lemon zest into a small bowl. Then roll each cookie individually through the sugar mixture until the cookie is completely coated. Roll the cookies as much as you want, depending on how much coating you want them to receive. Then serve!