Here are the ingredients that you need to compile in order to make this graham cracker toffee recipe:
2 sleeves graham crackers (or any other cracker you have in your pantry)

1 ½ sticks (12 tablespoons) butter
¾ cup light brown sugar

1 cup peanut butter (or any other spreadable filling you think would make a good flavor story with graham (or another cracker)
1 teaspoon vanilla
1 ¼ teaspoon salt

bring any other toppings you want! – banana slices, butterscotch, honey, coconut, chocolate, etc.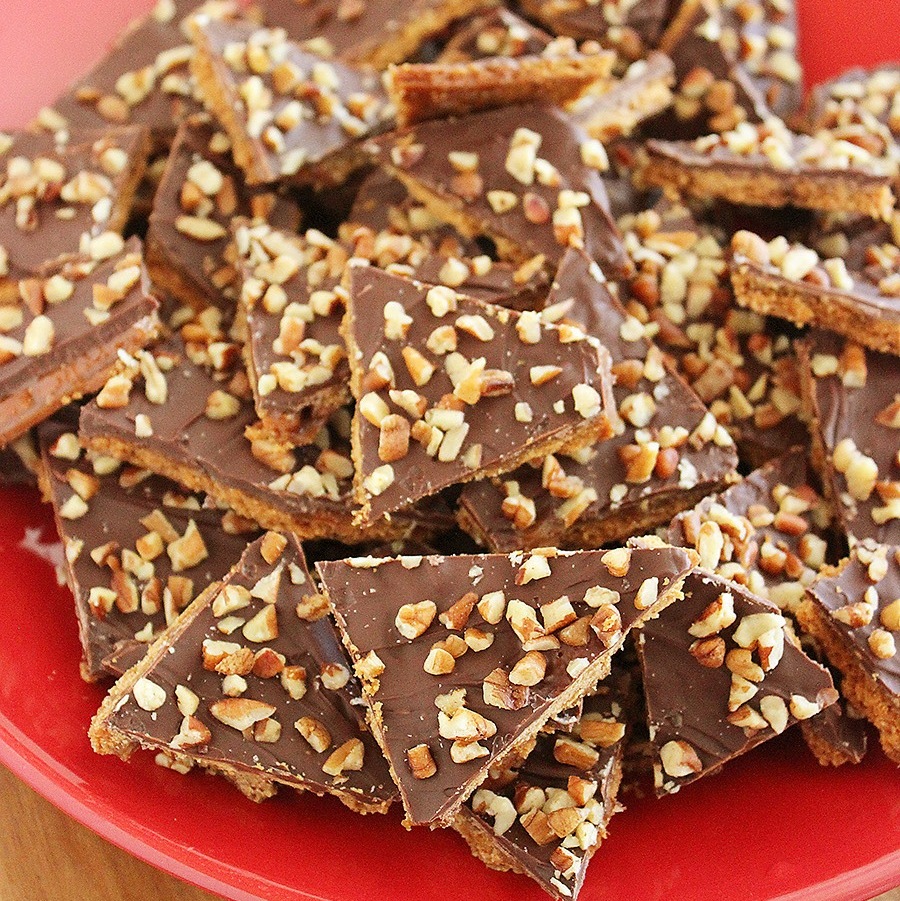 Here are the directions that you need to follow in order to complete this recipe: 
The first step is to heat the oven to 325F.
While the oven is heating, you need to line a greased 9×13 pan with a single layer of crackers. You can use butter or oil to grease the pan or use a similar sized pan (whatever you have works!). 
Whatever flavors you choose for this recipe should go on top of this graham cracker layer. 
Next, in a medium saucepan on medium heat, you need to bring the butter and light brown sugar to a good boil. Once the mixture is boiling you need to turn it down to a low heat and let it simmer for about 3 minutes. Once the mixture is combined, now is the time to take the saucepan off of the heat, and stir in all of the peanut butter, vanilla and salt.
The next step is to fully cover the magic layer (or bottom layer) with another layer of graham crackers. Try to keep the layers as smooth and even as possible, so that everything stacks together nicely in the pan. 

Pour the delicious smelling peanut butter mixture evenly over the top cracker layer, smoothing out the mixture if you need to with a spatula. Now bake that pan for 20 minutes, and allow it to bubble, caramelize and infiltrate the cracker layer with magic.
Cool completely then cut into 24 squares. Enjoy!