Homemade Chai Tea Recipe
This is an excellent recipe for chai tea lovers, which allows for ingredients to be substituted for more variety.
Ingredients
1/4cup ground black pepper

2 tablespoons ground cinnamon
2 tablespoons plus 2 teaspoons ground ginger

1/2 cup water

1/2 cup milk

2 teaspoons black tea
1 1/2 teaspoons grated nutmeg
2 tablespoons ground cardamom

1 1/2 teaspoons ground cloves

1/2 teaspoon ground dried orange peel
Directions
Get out all the dry spice ingredients for your chai, including the black pepper, nutmeg, cloves, cardamom, orange peel, ginger, and cinnamon. Arrange them together in small groups, so it is easier to grind them together. Using whole spices is recommended for the best-tasting flavor.
One by one, grind all of the whole spices as much as possible, using a food processor or grinder to prevent big chunks of spice.
Get out a sifter and carefully sift each individual spice to strain the finest pieces of each spice. Take any large pieces that the sifter stops and put them back in the grinder to grind them down even more.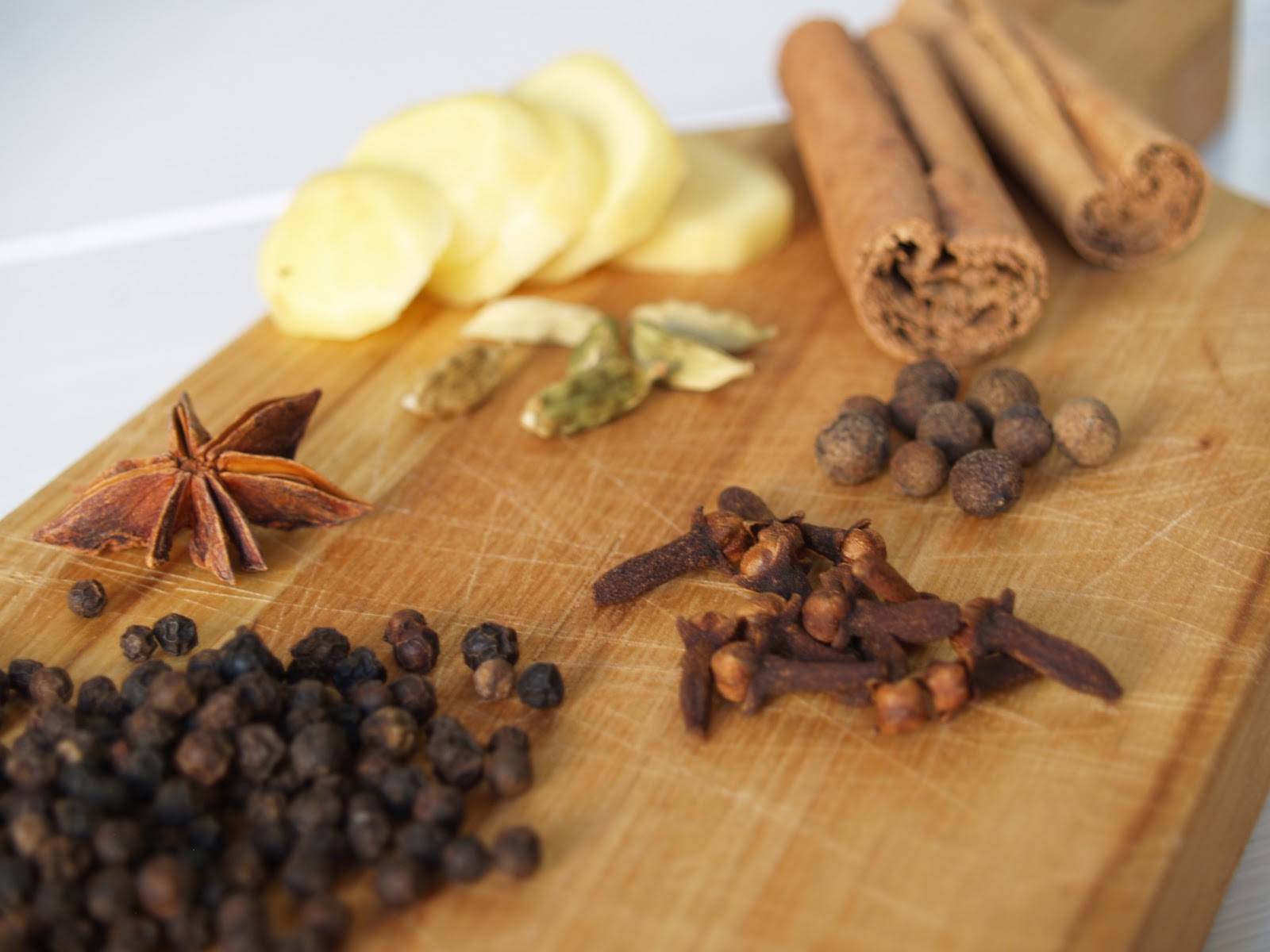 4. Now that all the spices are thoroughly ground down, combine them all together in a medium bowl. Mix all the spices together to create a wonderful spicy garam masala. Set that spice combination aside.
5. Bring the water to a slow boil over medium heat in a large pot. Then carefully add all of the milk and tea. One all of these are mixed together, pour the spice masala into the pot and slow the heat to a simmer.
6. Then cover the pot and remove it carefully from the heat. Allow the tea to steep in the pot for at least five minutes. For a stronger pot of tea, allow the tea to steep longer, and stir occasionally to keep the ingredients mixed.
7. Once the tea has cooled, strain the mixture into a cup and add as much sweetener as desired. Serve immediately or refrigerate any leftover tea for later. Simply reheat the chai tea when desired.