The holiday season is really good at screwing with your healthy habits if you are not careful. Christmas cookies, parties with lots of food, and a busy schedule that does not leave much room for the normal workout routine are all ways that this time of year derails the efforts of many around the country. After all, gym memberships always see there boost just after the new year.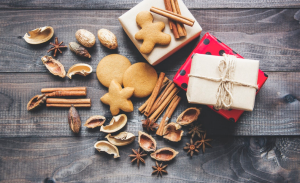 However, you are not hopeless this season. You can stay healthy and still enjoy the office parties and family get-togethers.
First, it is important to keep your exercise routine going. Or, start one if you have been putting it off. It does not need to be an intense 5-day per week bootcamp, but something that gets your heartrate up and that you will look forward to continuing. Maybe it is zumba or yoga class, maybe it's running, or maybe it's one of the 15 minute ab workouts for the busy mom. Get active to stay fit this holiday season.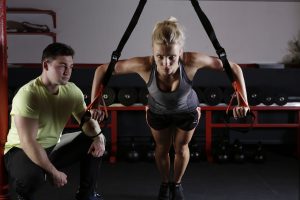 Second, you have to watch what you are putting into your stomach. Sure, you do not need to give up all the Christmas cookies, but if you can keep it to a minimum, you will be doing yourself a huge favor. Additionally, at all of those Christmas parties, try filling up your plate with the healthy options before you are tempted to eat only the unhealthy foods.
Then, help yourself by doing other little things. Drink more water, take little walks throughout the day, pack yourself healthy snacks, and reward yourself when you are doing well! This is not an easy undertaking, but well worth it come January.