Over the last three months or so, I have found myself spending more than my usual amount of time surfing through both Facebook and Instagram. 
Although now I am finding that the posts contained at both of these social media sites are a testament to how those who are following the stay at home orders are passing their time,
There are the usual posts, memes, and just fun stuff. As well as the usual amount of banana bread recipes (by the way—what's up with that?) and throwback photos before the word COVID was even said. There are also posts of finished puzzles, which really seems to be the favorite time passing activity so far.
And don't think that the number of posts has gone unnoticed.  It seems that Heinz, the company famous for its ketchup, has decided to offer a bit more of a puzzle challenge for those who are up to it.  The condiment company has released it's own puzzle, and it is ALL red!  You read that right—all red!!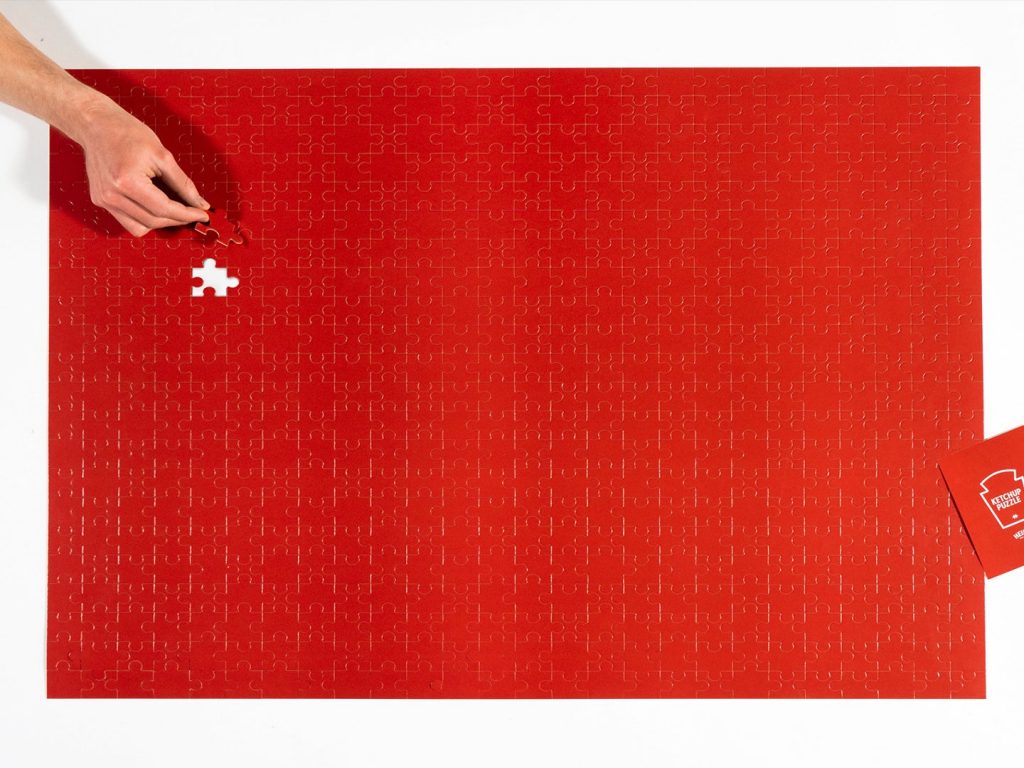 Do not in any way be mistaken—this is not your run of the mill puzzle. All 570 pieces boost the same hue of red that the Heinz ketchup bottle is known for. So, it may take you a bit of a while to get this one done, as there are no lines or images on the puzzle to guide you in piecing it together.
To assemble this puzzle, you would have to have a vast amount of patience. Me it would not only try my patience, but I guarantee it would make me hungry as well. If you want to try this doozy of a challenge, be aware will not be able to pick it up from a store, or even order it online.
Heinz is only offering this item in an online giveaway. There are 57 puzzles available, in honor of the 57 varieties that Heinz is known for. To win one, you need only post on Instagram, following the rules set down.