This weekend marks Juneteenth, the historic date commemorating the day when slavery was abolished on June 19th, 1865. With that date carrying more meaning in this year with a greater racial disparity, Juneteenth is being given a heavier highlight in 2020. HBO is trying to show support by making Watchmen, their hit show from 2019, free for the weekend.
Watchmen was based on the 1986 comic book by Alan Moore which was a postmodern take on the nature of superheroes. The original comic run focused on an alternate 1980s where superheroes reshaped everything from conflict in Vietnam to the presidency. But as with most 1980s speculative fiction, nuclear Holocaust became the grander focus. The comic was eventually adapted into a movie in 2009 by Zack Snyder, though it made numerous changes to the material.
HBO's Watchmen exists as a sequel to the comic, taking place in the comic's alternative history updated to the present day. The show follows a few familiar characters and new ones as they strive to make their world a better place with increased restrictions on police, masked law enforcement to protect identities, reparations are paid for allowing more black families into suburbs, and so on. The show also updates the political focus to be centered more squarely on white nationalism, where a genocidal group attempts to harness the ultimate power as they feel "it's hard for a white person in America."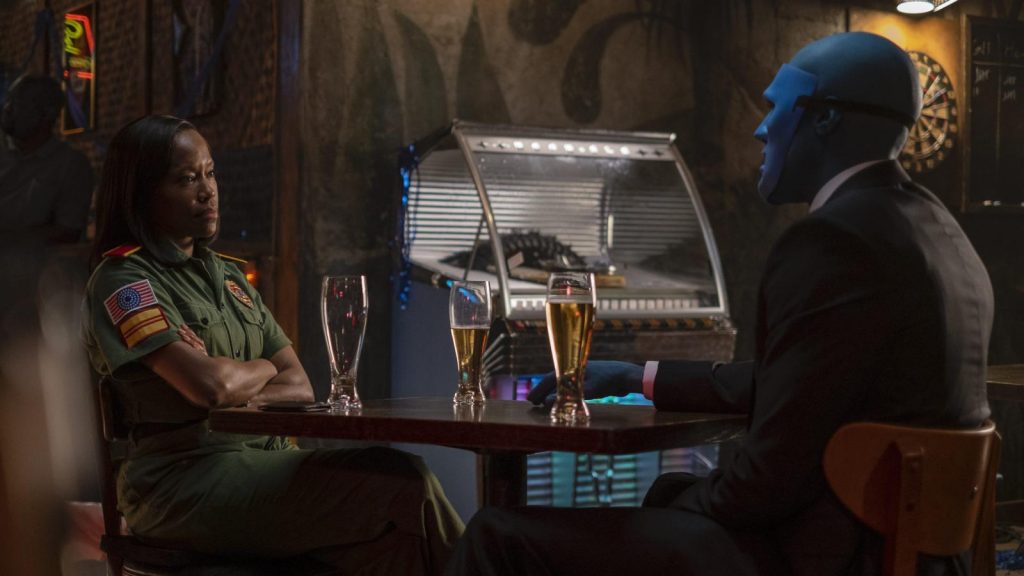 What was most profound about Watchmen is how the first episode launches everything by staging the Tulsa Massacre of 1921, one of the worst examples of racial violence ever in American history. It was covered up for the longest time and news of the missing bodies being identified was still making news as the show was airing.
So Watchmen is a pretty important show that you should consider checking out this weekend. It's also just a well-written and brilliantly directed series with some of the best world-building of any HBO show.