Japanese animation director Hayao Miyazaki has crafted some of the most legendary of animated films that have been revered worldwide. His classics include the likes of the cute My Neighbor Totoro, the inspiring Kiki's Delivery Service, and the fantastical Nausicaa: The Valley of the Wind. Over the years, Miyazaki has contemplated retiring, but always became pulled back in. Though he was wiped out after making Princess Mononoke, he got back in the saddle when he was dismayed by entertainment for young girls and in response directed Spirited Away, his first animated film to be nominated for and win an Academy Award for Best Animated Feature. In 2013, he announced that The Wind Rises would be his final film for being so personal. But now he's back directing another film once more.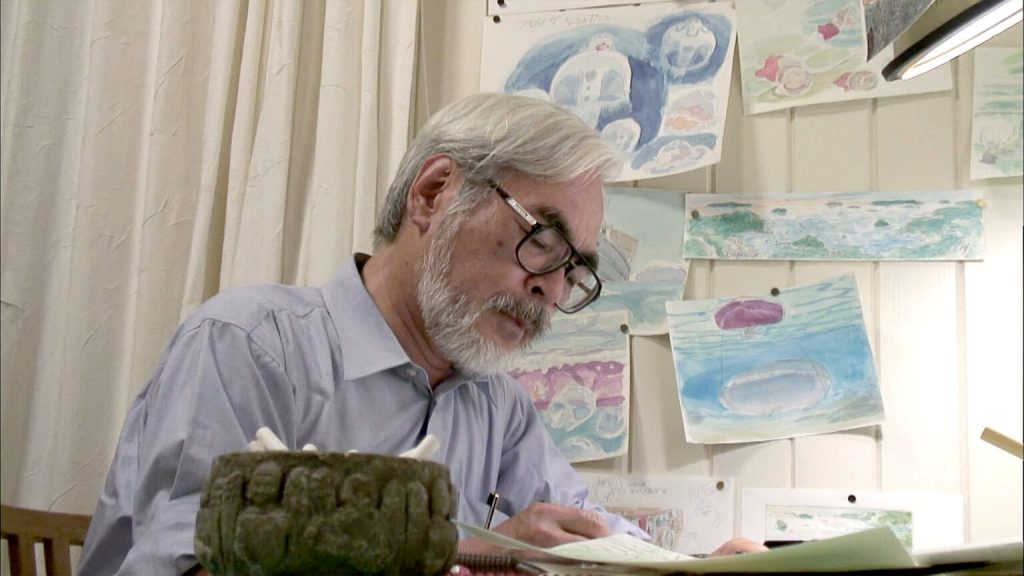 His next film, How Do You Live?, will be a coming-of-age drama that seems very much inline with previous Studio Ghibli productions. But if you were hoping to see this film soon, you're going to be waiting quite some time. According to Studio Ghibli producer Toshio Suzuki via an interview with Entertainment Weekly, the animation is not expected to wrap until 2023.
"There are more drawings to draw than before. Back when we were making 'My Neighbor Totoro,' we only had eight animators. 'Totoro' we made in eight months. [For] the current film that Miyazaki is working on, we have 60 animators, but we are only able to come up with one minute of animation in a month. That means 12 months a year, you get 12 minutes worth of movie. Actually, we've been working on this film for three years, so that means we have 36 minutes completed so far. We're hoping it will finish in the next three years."
All of this information paints a picture of this production possibly being Miyazaki's masterpiece, which is saying something for a director who has already created such classic animated films of unparalleled quality. Suzuki continued on in divulging the thinking behind how Miyazaki would approach this project.
"When Miyazaki came back and said that I want to make a film again, I actually said that's not a great idea because he's achieved so much already. You can't come back and do something that you've already done in the past, you have to do something different. One of the ideas that came out from that was, why not spend more time and spend more money [to make a film]? So, that's one of the new approaches."