Hayao Miyazaki still stands today as one of the greatest animation directors of all-time. Even if you're not as engaged with Japanese animation, chances are you've seen at least one of his films. Perhaps you rented for your kids a copy of the gentle and charming animated films "My Neighbor Totoro" or "Kiki's Delivery Service." You may have caught "Spirited Away" during its American run as it became a hit at theaters and would win the Academy Award for Best Animated Feature in 2002. You may also have heard him announce two different films as the last movies he'd ever make, those being "Princess Mononoke" (1997) and "The Wind Rises" (2013). But, of course, he can't stay away from animation.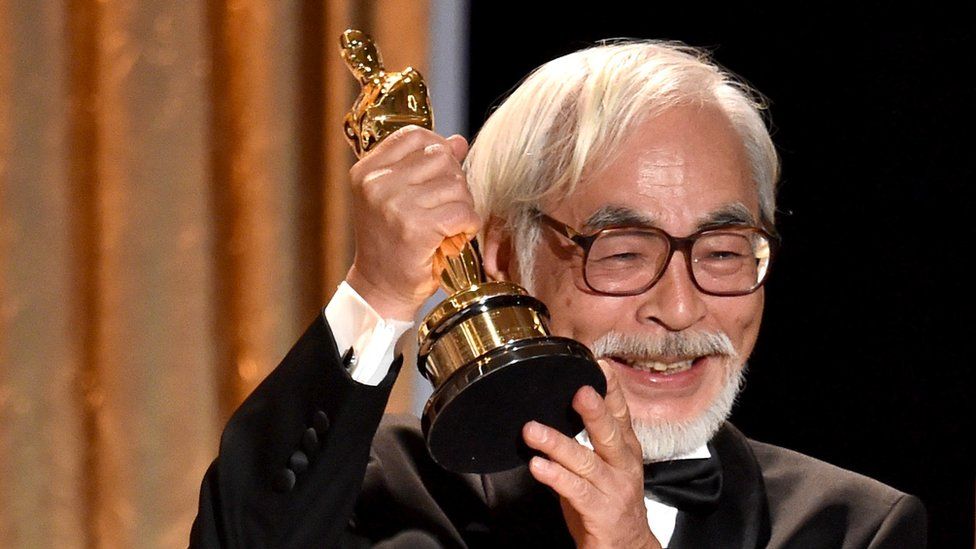 And so it shouldn't come as a surprise that both Hayao Miyazaki and his son, Goro, are working on two new films at Studio Ghibli, the same studio that nearly all of Miyazaki's masterwork came out of. Vincent Maraval of production company Wild Bunch, a frequent collaborator of Ghibli, broke the news on Twitter with this tweet:
"I can testify, [Hayao] Miyazaki and his son are at work. Two new productions from Studio Ghibli are in progress and the drawings are incredible! Very big emotion."
While it's no surprise that Hayao is still hard at work on his next feature, rumored to be the spiritual growth picture "How Do You Live?" announced a while back, it is surprising to see Goro pop back up again. He hasn't directed a Ghibli feature since 2011 with "The Secret World of Arrietty" which, while still a critical success, didn't quite have the Hayao touch. It was still an improvement from his lesser Ghibli film, "Tales of Earthsea," and his next feature could very well be the one to put him on par with his successful dad.