As entertainment shifts to home amid the Coronavirus pandemic, there's been a lot films favoring on-demand over theater releases. Television has missed a beat by offering far more entertainment at cheaper prices. And by cheaper I mean free. Comedy Central has offered episodes of Reno 911 for free through YouTube as other studios follow. Hasbro is the latest to follow this trend, offering up something both nostalgic and for the kids.
Hasbro Entertainment has released 15 episodes of the 1980s classic cartoon G.I. Joe on YouTube. The series, based on the popular toy line by Kenner, tells the story of a highly-trained secret mission force, composed of heroes with goofy titles such as Shipwreck and Snowjob. They fight against Cobra, a ruthless terrorist organization that is determined to rule the world, led by their masked leader Cobra Commander.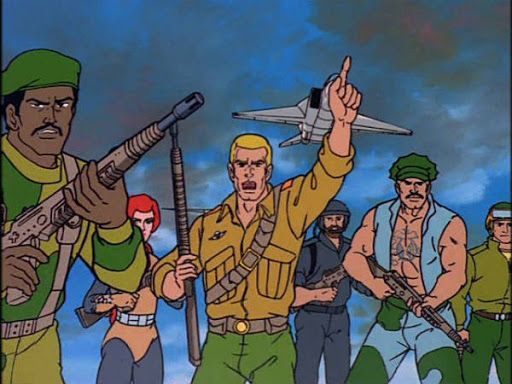 G.I. Joe ranks among Hasbro's most iconic brands of the 1980s, sitting right alongside other such toy-centric cartoon successes as Transformers and My Little Pony. It's over-the-top patriotic adventure appeal led it receiving just as much notice over the years, be it for the laughable action of laser weapons or the quotable Public Service Announcements at the end of every episode ("And knowing is half the battle"). And just like the other Hasbro properties, the show went onto several revivals including three TV remakes (G.I. Joe Extreme, G.I. Joe Sigma Six, G.I. Joe Renegades), an animated film from 1986, and two live-action films from 2009 (The Rise of Cobra) and 2013 (Retaliation).
So if you're looking for some goofy nostalgia that is so bad it's good, look no further than G.I. Joe. Check out the first episode below: