Remember how the 1980s dark Christmas comedy "Scrooged" attempted to retell the classic Charles Dickens' tale for a modern audience? As you may recall, the greedy executive attempted to craft a live TV special that reimagined Dickens' story as more sexy, grotesque and violent. It was ridiculous and absurd to think such a production would be possible. But it's 2019 now and just about anything is possible at this point in the state of media.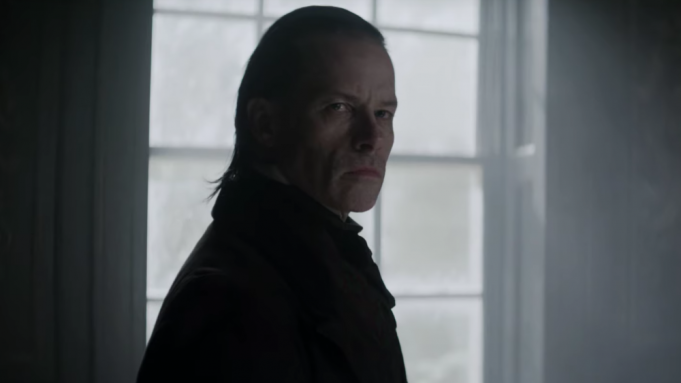 FX is planning to air "A Christmas Carol" but not quite the version you think. Rather than being faithful to the classic narrative, this new take will be much darker and grimmer, favoring a tone more fit for supernatural horror. Steven Knight will be crafting this story with a cast that includes Guy Pearce as Scrooge, Andy Serkis as the Ghost of Christmas Past, Charlotte Riley as Lottie/the Ghost of Christmas Present, Jason Flemyng as the Ghost of Christmas Future, Stephen Graham as Jacob Marley, Joe Alwyn as Bob Cratchit, Vinette Robinson as Mary Cratchit, Kayvan Novak as Ali Baba, and Lenny Rush as "Tiny" Tim Cratchit. Also worth noting is that the special is being produced by Tom Hardy and Ridley Scott.
Don't believe us that this special is happening? Read the synopsis and check out the trailer below to see what sort of dark Christmas FX has in store for us this holiday season.
FX's A Christmas Carol is an original take on Charles Dickens' iconic ghost story by Steven Knight. The FX Original Movie is a spine-tingling immersion into Ebenezer Scrooge's dark night of the soul.
"A Christmas Carol" will be debuting on airing December 19th, 2019 on FX.