These furry little rule-breakers are as adorable as they are mischievous.   Canine companions can be just as curious and shifty as a cat.  Where these two creatures differ, however, is in how bad they feel about their misdoings. Anyone who's been a puppy parent knows when their dog has been up to something—the guilty look of shame is a giveaway every time.  Here are some of the funniest dog/puppy shaming and guilty-look faces of all time!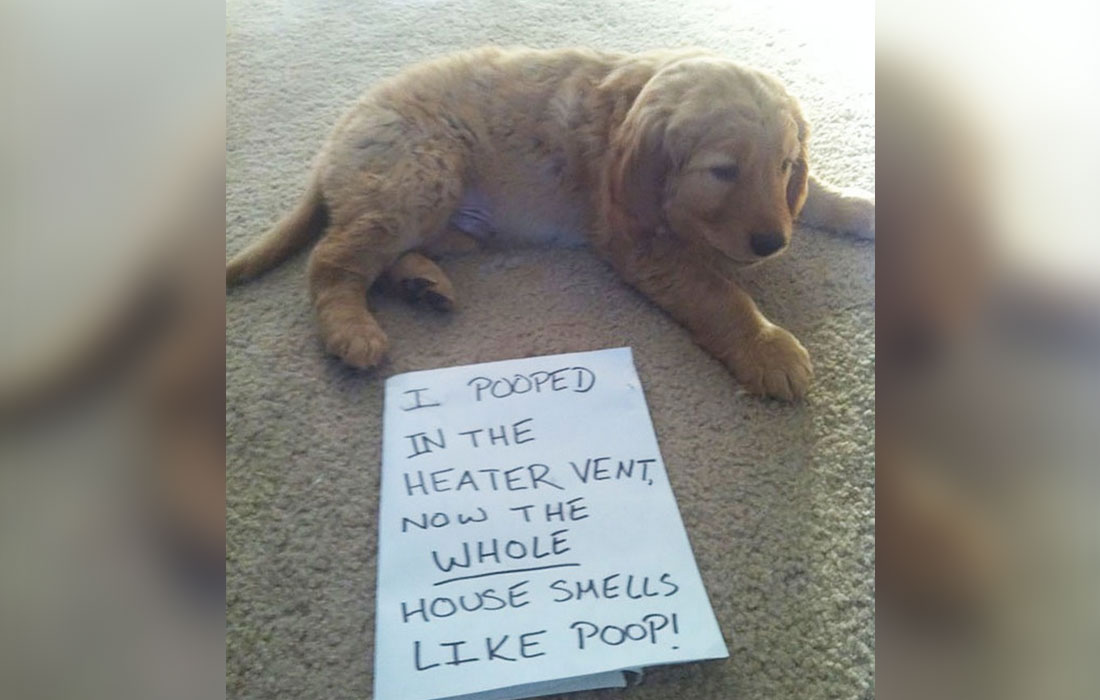 The Diaper Years
Don't you ever wonder what goes through a dog's mind as they get into a household item and continue to devour it? There's no way that petroleum jelly tastes good—not to a dog, let alone any creature out there. Why do doggos love such gross stuff?
Tag-Teaming Destructive Ways
This internet trend, in which pet owners photograph their critters after some type of misbehavior, is called dog shaming. The 2013 publishing of a book by the same title helped the topic explode in popularity. It's just the best way to make fun of the minor annoyances that come along with pet parenthood!