As one of the last gasps of the horrific PG films before the PG-13 was set into place, "Gremlins" is the most unorthodox of creature features. Taking place on Christmas, the film finds the cute critter of the Mogwai named Gizmo being presented as a Christmas gift. Though an adorable little mystery of a pet, he has some rules about not feeding him past midnight or getting him wet. Which does happen in the film and the more horrific and slimy creatures of the Gremlins spawn forth to wreak havoc on a small town. While the Gremlins are somewhat goofy in their chaos, they're also quite deadly in this film that balances horror and comedy.
Needless to say, it's become a cult classic over these many decades, worthy a strong home video release. And it's going to get just that when the 4K Blu-ray of "Gremlins" releases on October 1st, 2019.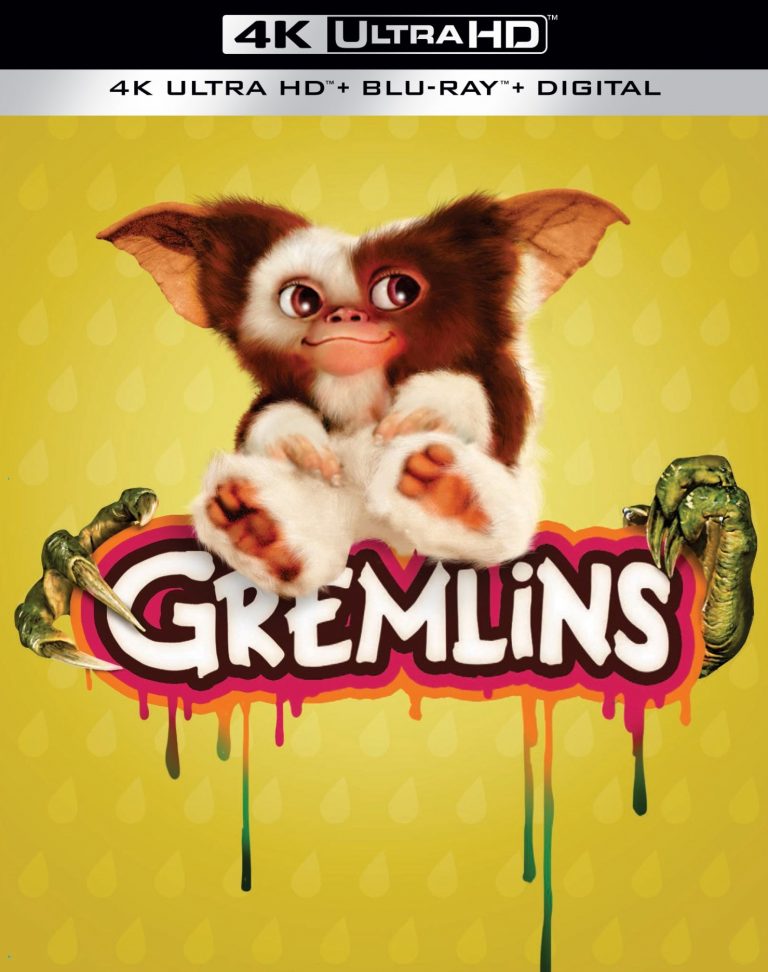 Check out the trailer and read the synopsis and special features below:
Special Features:
Filmmakers' Commentary with Director Joe Dante, Producer Michael Finnell and Special Effects Artist Chris Walas Cast Commentary with Director Joe Dante, Zack Galligan, Phoebe Cates, Dick Miller, and Howie Mandel
Gremlins: Behind the Scenes Featurette
Additional Scenes with Commentary
Photo Gallery
Theatrical Trailers
Additional Scenes
Cute. Clever. Mischievous. Intelligent: Making Gremlins
Gremlins: The Gift of the Mogwai (motion comic)
The Last Gremlin (motion comic)
From Gizmo to Gremlins: Creating the Creatures
Hangin' with Hoyt on the set of Gremlins
Gremlins is a wildly original roller-coaster ride of hilarious mischief. One minute your hair will stand on end, the next you'll hold your sides with laughter at the havoc these supposedly gentle furballs create when the rules surrounding their care and feeding are inadvertently broken one fateful Christmas. Written by Chris Columbus and directed by Joe Dante, Gremlins unleashes special effects that dazzle and enchant and merriment that lingers in the memory.

Directed by Joe Dante (Innerspace, The 'Burbs) and written by Chris Columbus (The Goonies, Young Sherlock Holmes), the film stars Zach Galligan as Billy Peltzer, Phoebe Cates as Kate Beringer, and Hoyt Axton and Randall Peltzer, along with the voices of Frank Welker as Stripe and Howie Mandel as Gizmo.