Avocados are superfoods that are loaded with healthy fats, fiber, and important vitamins and nutrients. They're that rare combination of something that's as delicious as it's good for you, and they pair well with all kinds of food.
Here are three recipes that go way beyond basic guacamole. They're sure to help you incorporate avocado into your daily diet!
Raspberry Chocolate Avocado Smoothie
Ingredients:
1 1/4 cup Silk Cashew Milk
1/2 avocado
1/3 cup frozen raspberries
1 Tbsp cocoa powder
Sweetener to taste (I used 1 Tbsp powdered Swerve Sweetener)
1/8 tsp raspberry extract
Instructions:
You know the drill—put all ingredients in a blender and blend until smooth. For a thinner smoothie, add another 1/4 cup cashew milk.
Flourless Chocolate Avocado Mini Muffins
Ingredients:
1 ripe California avocado
1 cup sunflower seed butter
2 large eggs
6 Tbsp water
6 Tbsp cocoa powder
Sweetener equivalent to 1/4 cup sugar (more to taste)
1 tsp baking soda
1/2 tsp vanilla extract
1/4 cup chocolate chips
Instructions:
Preheat oven to 350ºF and grease a mini muffin tin well. Add avocado, sunflower seed butter, eggs and water to a high-powered blender or food processor. Blend until smooth. Add cocoa powder, sweetener, baking soda and vanilla extract and continue to blend until well-combined and smooth.
The batter will be very thick, so you may need to scrape down the sides with a spatula a few times. Spoon out batter into prepared muffin tins and top each muffin with 4 or 5 chocolate chips. Bake about 12 minutes, until just firm to the touch. Remove and let cool.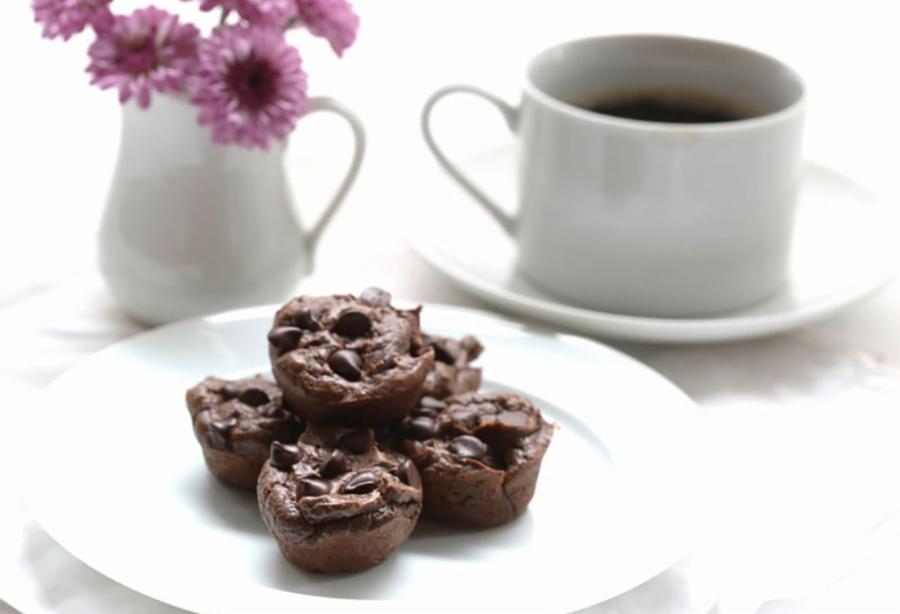 Avocado Sorbet
Ingredients:
2 cups unsweetened almond milk
2 ripe avocados
¾ cup Swerve (or other natural sweeteners)
2 Tbsp lime juice
1 tsp mango extract or other extracts
½ tsp Celtic sea salt (keeps it soft)
Instructions:
Place the ingredients in a food processor and puree until very smooth. Transfer the mixture to the chilled container of your ice cream machine and make according to the manufacturer's instructions. Once complete, transfer to a chilled container and store in the freezer.
Note: If you taste the sorbet after freezing and find the amount of sweetness is not right, adjust the level of sweetener, and then refreeze the sorbet. The sorbet is not affected by thawing and refreezing.