The Matrix trilogy seemed like such a long time ago. It started with the Wachowski siblings delivering one of the most revolutionary action films ever with 1999's The Matrix. Keanu Reeves broke his Bill & Ted iconography to become Neo, aka The One, a man who discovers humanity is trapped inside a simulation and that he may be the only one who can free mankind from the enslavement of the machines. The fight of humans versus robots continued in 2002's Matrix Reloaded and 2003's Matrix Revolutions, ending with Neo sacrificing himself to save the world.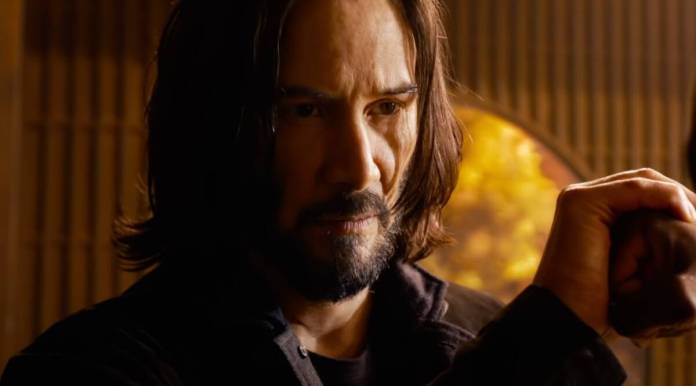 Now we once more return to the world of The Matrix with its action, surrealness, and Keanu has been revived as well. The new film will find him playing a person who isn't aware of the simulation world he exists upon. Yet there's a lingering sensation that he has lived through another life and that his world may not be all that it seems. Take a look at the first trailer below:
From visionary filmmaker Lana Wachowski comes "The Matrix Resurrections," the long-awaited fourth film in the groundbreaking franchise that redefined a genre. The new film reunites original stars Keanu Reeves and Carrie-Anne Moss in the iconic roles they made famous, Neo and Trinity. #TheMatrixResurrections The film also stars Yahya Abdul-Mateen II, Jessica Henwick, Jonathan Groff, Neil Patrick Harris, Priyanka Chopra Jonas, Christina Ricci, Telma Hopkins, Eréndira Ibarra, Toby Onwumere, Max Riemelt, Brian J. Smith and Jada Pinkett Smith.
The Matrix Resurrections will be debuting in theaters and on HBO Max starting December 22nd, 2021.