Dwayne Johnson continues to be a big blockbuster presence, bringing his charisma and skills to a number of films. His latest film on the horizon is Jungle Cruise, an action-adventure tale based on the Disney World ride. It doesn't take a genius to realize he'll spend most of that movie delivering witty zingers and running through all manner of dangerous events. But he's also going to be making a big splash in an upcoming DC Comics movie.
Black Adam will be a spin-off to 2019's Shazam and follow his magical nemesis, the titular anti-hero of Black Adam. It has always been theorized for some time that Johnson would be a perfect fit for a character such as Black Adam. Director Jaume Collet-Serra (The Commuter) is at the helm and it's been confirmed that Pierce Brosnan will be playing the role of Doctor Fate. The Black Adam movie is still happening and one of the first set photos has debuted online via Johnson's Instagram. Take a look: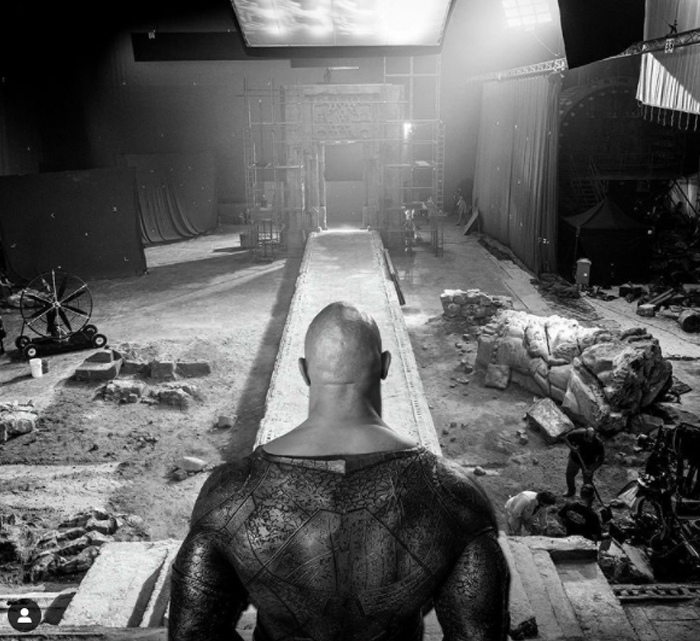 So, yeah, not exactly a full photo of Dwayne in the costume but at least a glance. Check out that damage on set though and the green screens present. It's a fascinating behind-the-scenes photo that gives us a little taste of what DC Comics has in store next for exploring their magical part of the superhero universe.
Black Adam is currently set to debut in theaters on July 29, 2022.