Soon, almond milk may be a thing of the past. The U.S. Food and Drug Administration, or FDA, recently announced that it will soon start enforcing a standard for what is considered milk.
The wording of this standard includes that milk is defined as from the "milking of one or more healthy cows." This standard was never been strictly enforced, as various types of milk products including almond milk, coconut milk, and hemp milk are sold in grocery stores across the country every day.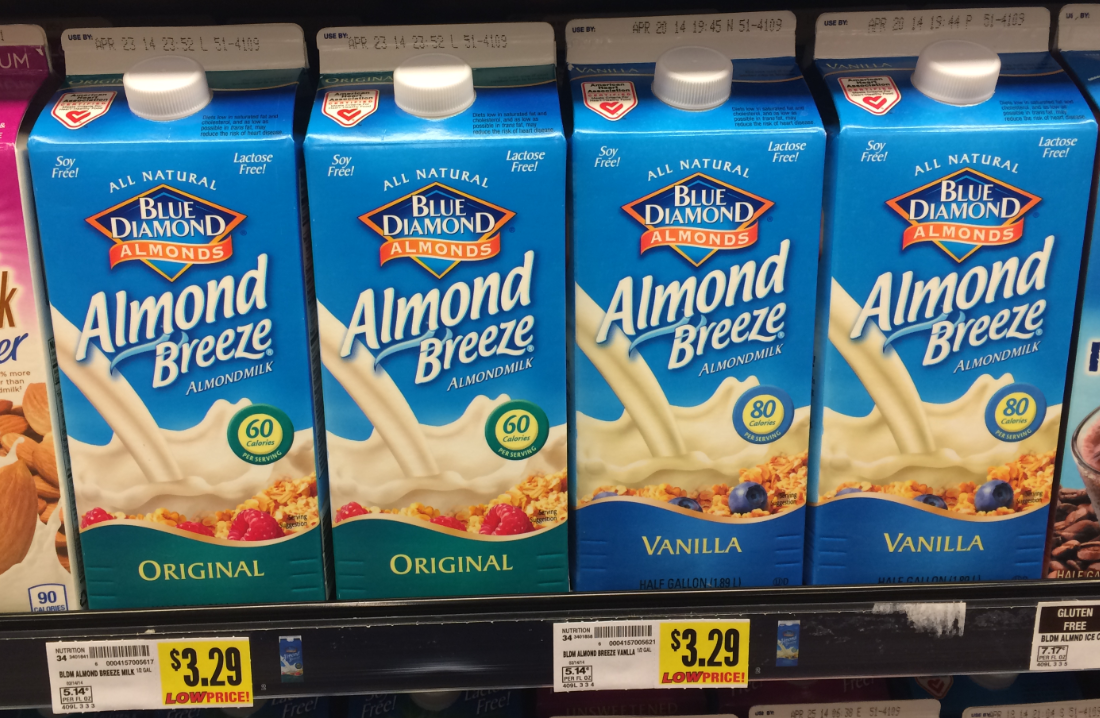 The FDA enforcing this standard means that plant-based milk products will soon be categorized and labeled differently than products made from healthy cows. This change will not happen overnight, as the FDA will seek comments from the public as well as needing to develop clear and concise guidelines for companies about what changes would need to be made.
There is currently no definitive timetable for when or how these labeling changes will go into effect, although the administration hopes they can achieve this change within one year. The FDA also expects some pushback from the public, including lawsuits about the definition of the word milk and what it implies and how broadly it can be used in advertising.
Identifying milk products using what they are made of seems in line with other alternative food products, such as gluten-free bread or rice noodles, although there has been no word on whether or not this standard will be applied to other dairy-like products, such as yogurts or cheese.
The National Milk Producers Federation agrees with the FDA announcement, as they believe "plant-based dairy imitators" like almond milk currently violate the federal standard. Different types of milk are available across the country and are popular dairy-free choices for people who are lactose intolerant as well as people with plant-based diets and lifestyles. A wide range of styles and flavors of different kinds of milk are available for purchase in health food stores around the nation, including big chain stores like Whole Foods.