Some kids' idea of a "treehouse" is just a well-supported branch where they can comfortably escape into the private world of their imaginations. And other kids, well, they want something a little more elaborate. And if they're lucky, they've got an adult in their lives who's up to the task of making their wildest dreams come true.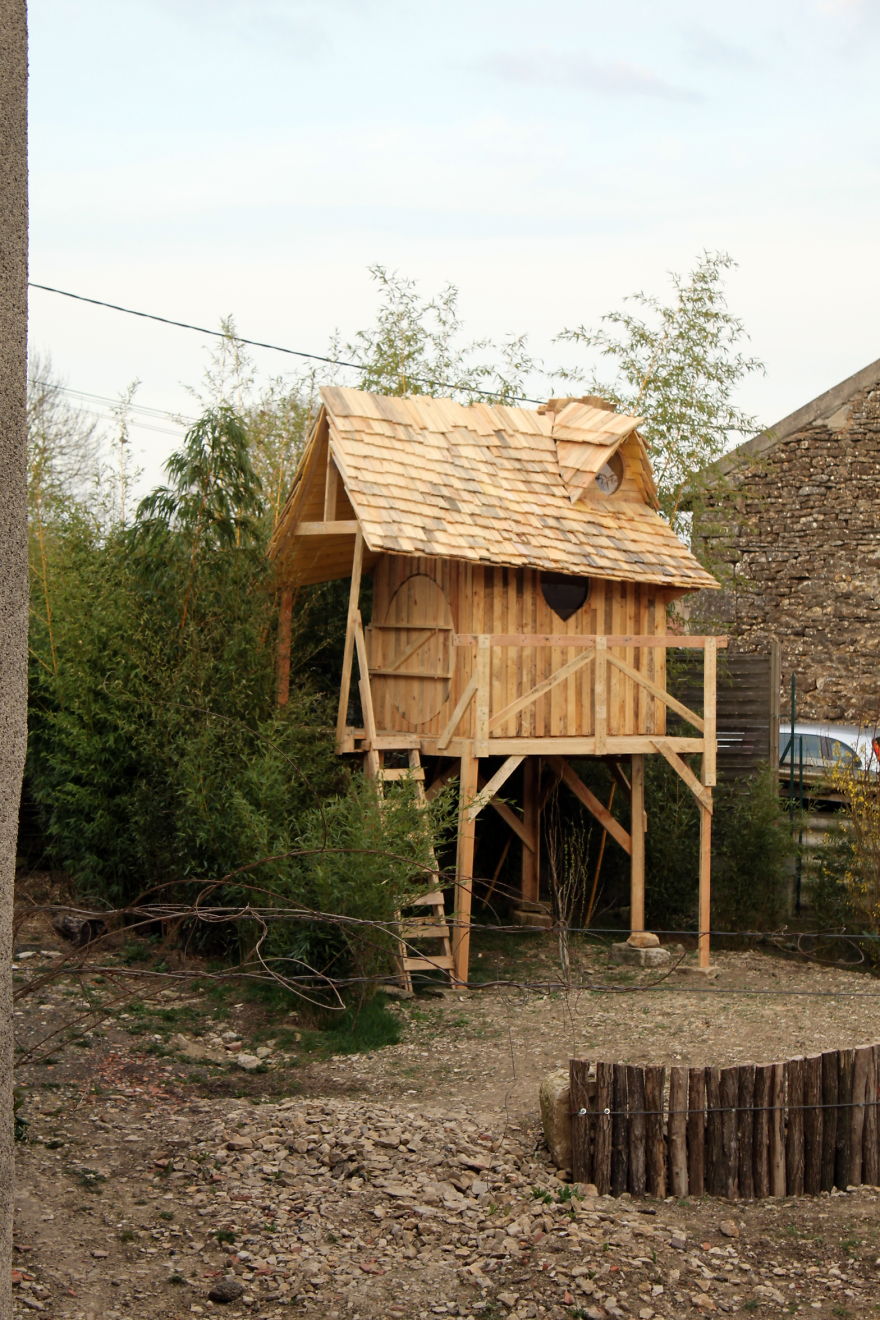 That was the case for one Bored Panda community member, who goes by the name "Kurios Arts." They told their five-year-old niece that they were thinking of building a play cabin for her in the backyard — to which she responded, most humbly, that she didn't want a cabin. She wanted a "princess palace." Remarkably, that's exactly what she got — using only recycled wooden pallets as a base.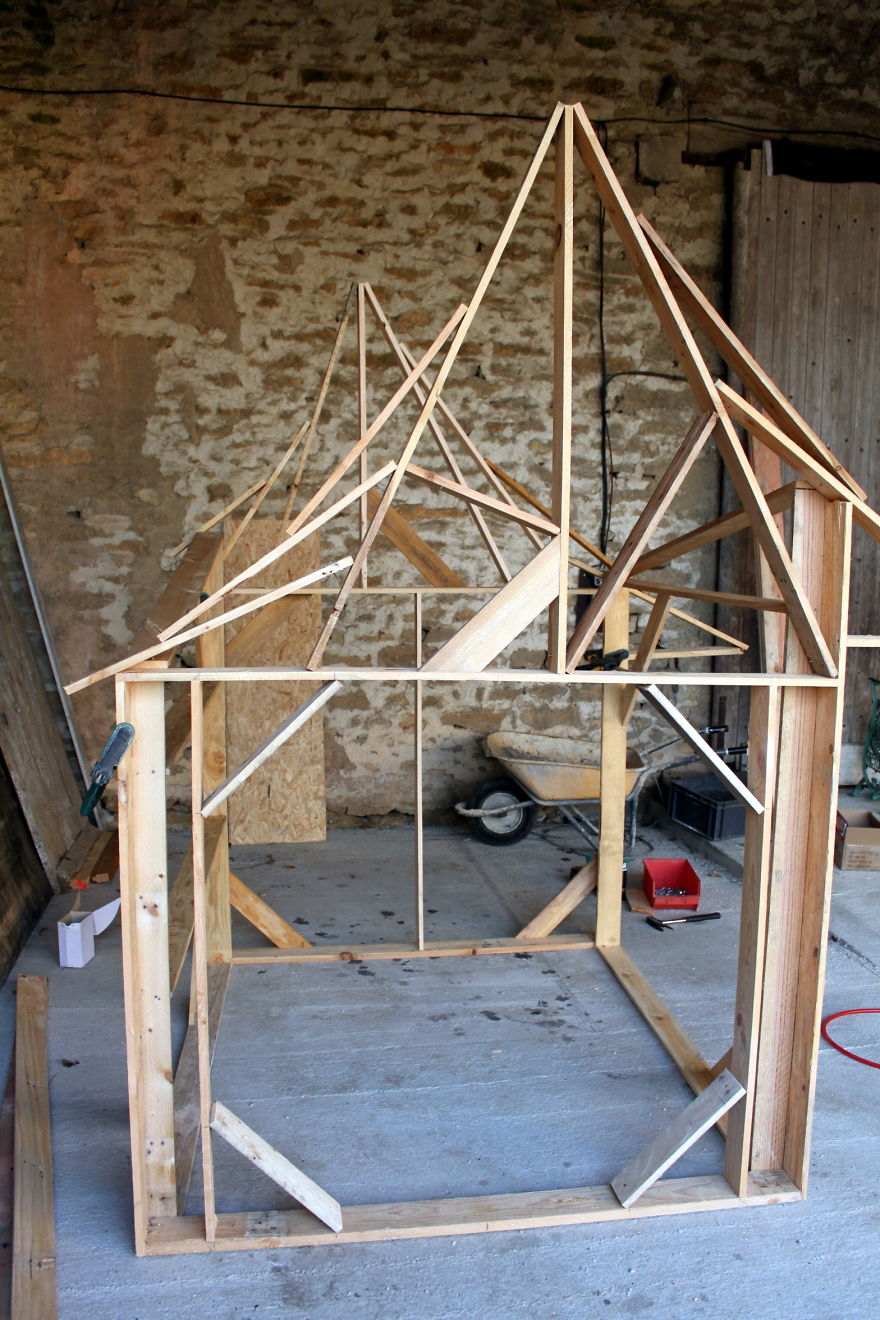 Kurios Arts started by making a rough skeleton of the sides and ceiling using the pallet squares, complete with an enchanted sloping rooftop. Then, the floors and walls were made using full pallets, with a circular hobbit-like opening sawed out of one of the sides to act as a door.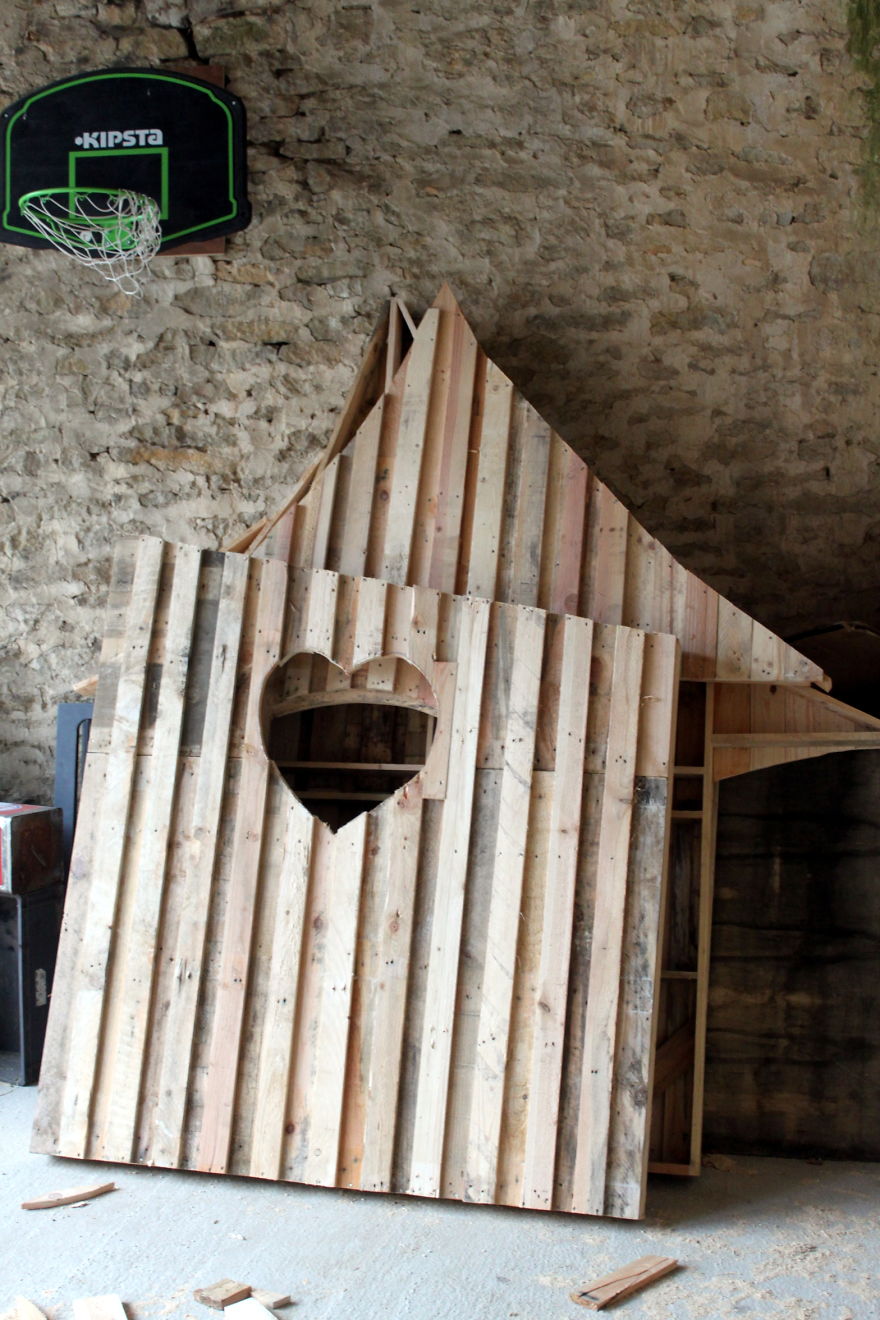 To truly capture the "princess" ambiance, they also added heart-shaped windows. "What would a princess castle be without this heart?" they wrote.
Then, the parts were moved outside and assembled. The floor sat upon a leveled set of stilted beams, with a ladder running up from the ground. The last part to go on was the roof, which required a bit more work to make the shingles sturdy and solid (no princess wants to get her hair wet, after all).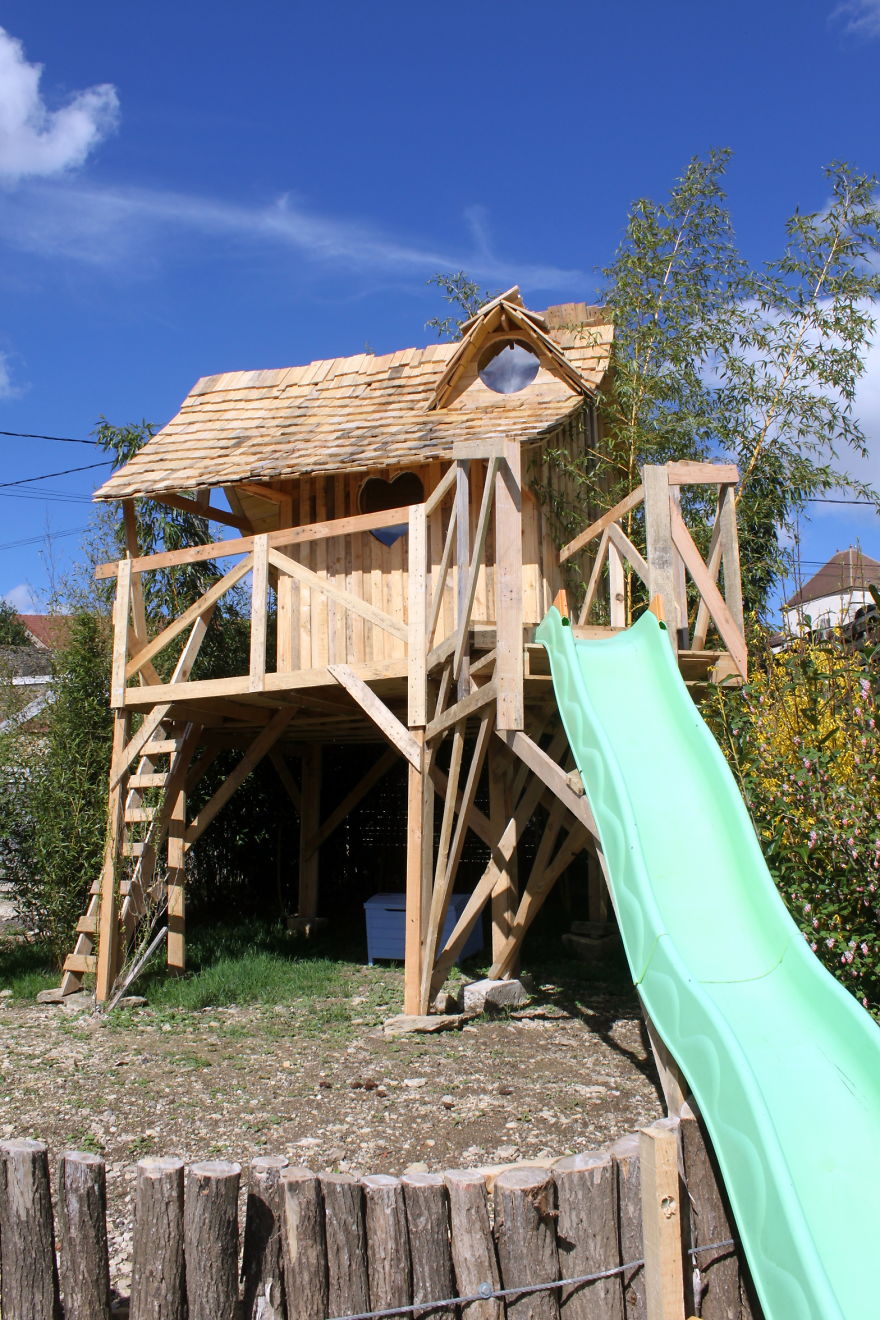 The end result? A luxurious little hideaway, complete with a lofted sitting area and, of course, a slide for quick getaways from bad guys and dragons. Maybe when the princess grows out of it, they can rent it out on AirBnB.