Remember 1982's "E.T." being such a family-favorite film of the era? Its allure has remained over time, still impressing audiences with its warm heart of an adventure and being a snapshot of suburban 1980s wonder. Over time, the film has been celebrated with numerous re-releases, including the controversial edited version that removed the shotguns from scenes of police (this version has not remained in home video releases since). Though the lore of the alien character who came from the stars has been expanded in video games (anyone remember that Playstation video game? No? Just me?), there has never been a sequel to "E.T."
But the alien creature has now been resurrected for, of all things, an Xfinity ad on Thanksgiving. The commercial, directed by Lance Acord, continues the story of Elliot (Henry Thomas), the little boy who encountered the cute alien E.T. Though E.T. left the planet soon after phoning home in 1982, he returns now and Elliot is thrilled to introduce his kids to the alien creature. Predictably, his children are frightened of the creature but are soon warmed by his weirdly gentle charm. And with the aid of the Legacy Effects studio, the alien creature hasn't lost his glowing touch.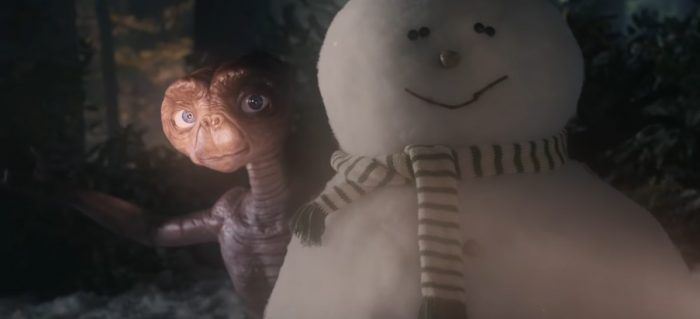 So what does all this have to do with Xfinity? Does it even matter? Well, if you care, the cable provider is making "E.T." a little more accessible through voice commands and finding the film within the service. So think of this ad more like a reminder that, hey, "E.T." still exists and holds up rather well.
Check out the Xfinity ad featuring E.T. and Elliot in the video below:
https://www.youtube.com/watch?v=Pdgk3ERKdug