If you were a child in the 90s, there are a few things that you can universally acknowledge as being completely amazing. One of these things is a very popular snack that was a favorite of school lunch boxes and after school snacks. The item in question is, of course, Dunkaroos.
Dunkaroos were a package of graham cracker cookies that could be dipped in a small container of vanilla frosting, all in the same package. It was a real mission, trying to get the perfect graham cracker cookie to frosting ratio, and it never got old.
These Dunkaroos were all the rage for kids after first debuting in 1992, and they were even available in Walmart stores until they are officially discontinued in 2012. They continued to be available in Canada stores though. However, General Mills appears to have joined the nostalgia food trend wave, and is bringing Dunkaroos back to stores in the United States in summer 2020.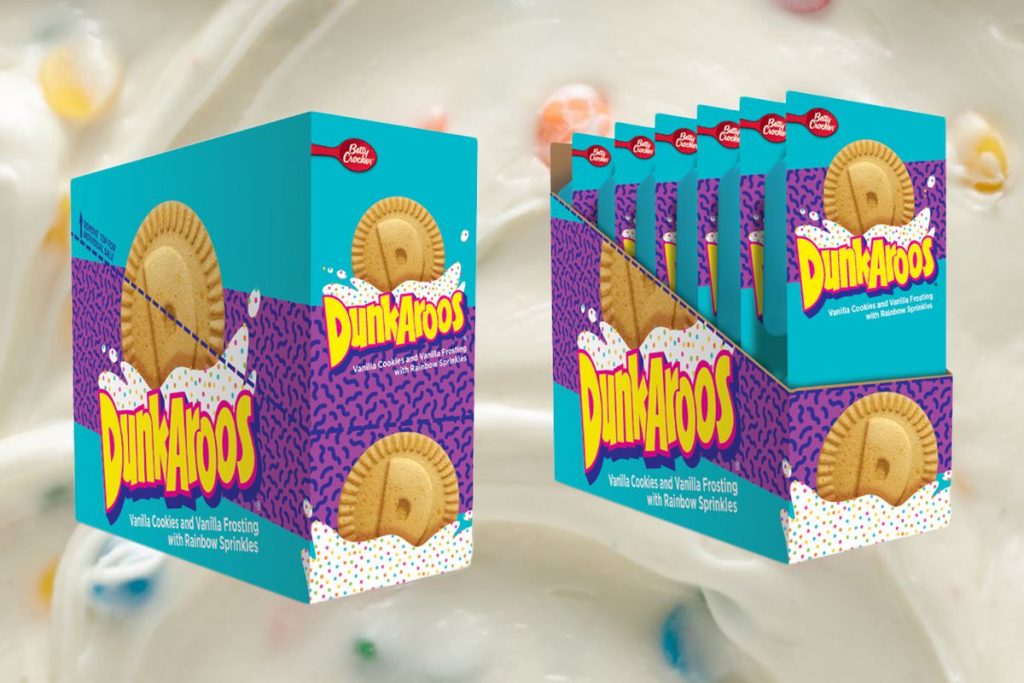 In a press release, Jeff Caswell, President of Snacks at General Mills explained that "We know there's a lot of love for Dunkaroos, and fans everywhere have been asking for it. We're excited to help '90s kids relive all the best parts of childhood."
The Dunkaroos packaging even has a retro vibe, with the classic teal color with a purple animal print through it. The box that the Dunkaroos will be sold in is cool too, as it opens around the middle so that the top can be lifted off, and the packages of cookies can be pulled right out. This is perfect for any pantry shelf
Just like the original product, the Dunkaroos will include vanilla cookies with the large letter D on the front, with a compartment of vanilla frosting complete with a bunch of rainbow sprinkles. It appears that six individual packages of Dunkaroos will be available in each pack sold. However, no official retail price has been provided.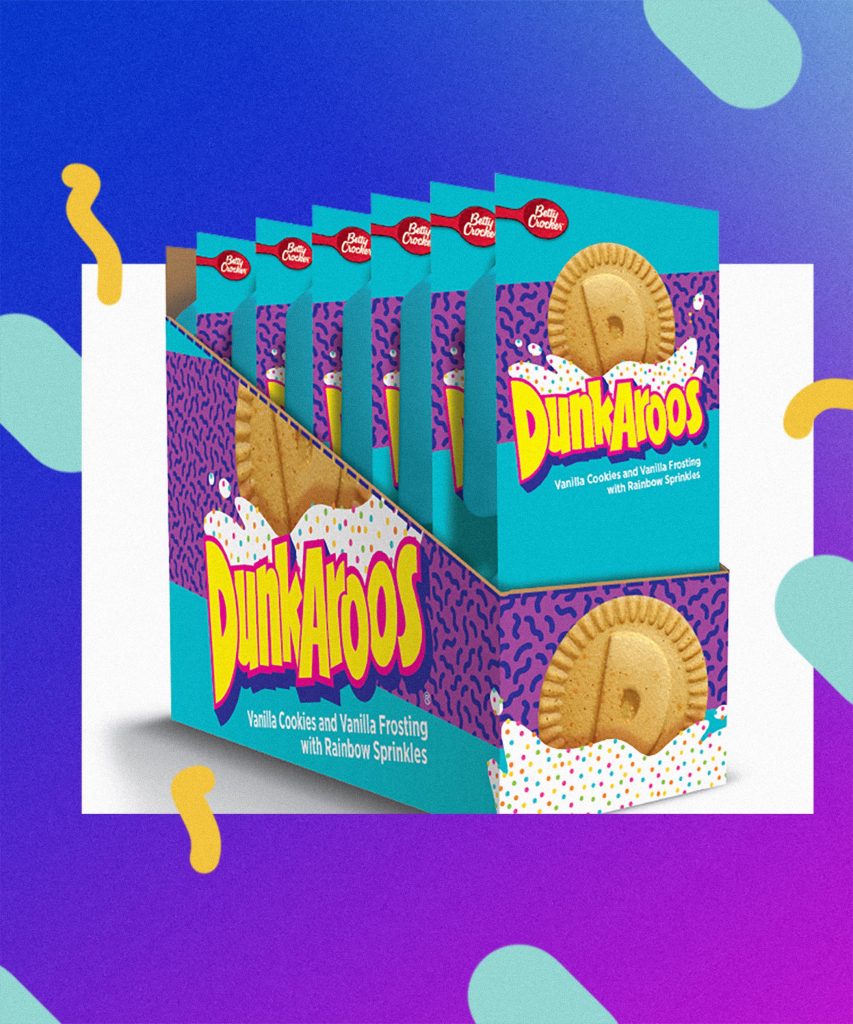 Dunkaroos even made a splash with their announcement comeback, with one of the original 90s commercials for the product circulating on social media. there has also been no official release date for the product except sometime this summer, and they are expected to be available in all major retailers and grocery stores across the country.