With all the news that keeps coming out about Denis Villeneuve's "Dune," the second theatrical adaptation of the classic science fiction novel by Frank Herbert, it'd almost be easier to list what Hollywood talent hasn't been cast in this epic production. A towering number of notable talent has already been assembled and it seems like every few weeks we keep adding to the list. Well, put Jason Momoa down as well.
Yes, the long-haired and bearded Momoa of "Game of Thrones" and most notably the DC Comics blockbuster "Aquaman" will be joining the production. The Hollywood Reporter has stated that he's currently in talks to appear in the film as Duncan. This is a rather interesting role considering that while Duncan plays a heftier role in the "Dune" saga, his contributions to the first book are relatively short. But consider how a big name such as Momoa will be taking on such a brief part, though bigger if this new film will need to a saga of sequels to adapt the other books.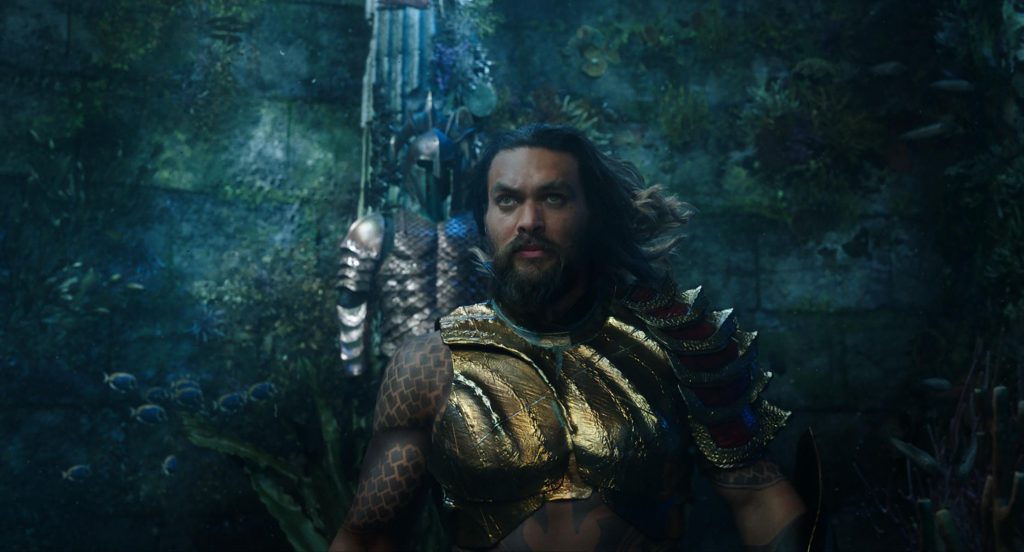 Here is a little description of Duncan ripped from Wikipedia:
Duncan is described as a handsome man with "curling black hair" to whom women are easily attracted. Paul Atreides notes Duncan's "dark round face" and "feline movements, the swiftness of reflex that made him such a difficult weapons teacher to emulate." Lady Jessica calls him "the admirable fighting man whose abilities at guarding and surveillance are so esteemed." Duncan is fiercely loyal to House Atreides, is a skilled pilot, and as a Swordmaster of the Ginaz is a gifted hand-to-hand fighter.
If you're keeping score at home, the current "Dune" lineup includes Timothee Chalamet, Zendaya, Rebecca Ferguson, Oscar Isaac, Stellan Skarsgard, Dave Bautista, Charlotte Rampling, Javier Bardem, and Josh Brolin.