With smartphones and cameras in everyone's hand or pocket these days, we have collectively turned into an army of photographers, documenting everything around us.  And every once in awhile, a photo will be captured at just the perfect millisecond that it will send a chill down your spine.  In some cases, these photos might depict the moment before disaster strikes, and in other cases it might capture something totally bizarre.  Try to get through these 50 photos without getting sweaty, nervous palms.  We dare you!
Uh-Oh Cargo Overboard
This cargo ship came so close to toppling over. The drivers of the rescue boats don't look too concerned. Maybe the ship was more controlled than it looks to be in the picture. Believe it or not, it didn't flip. No one was hurt, but it made for some insane photos.  Unbelievably, only four of those large shipping containers ended up in the water.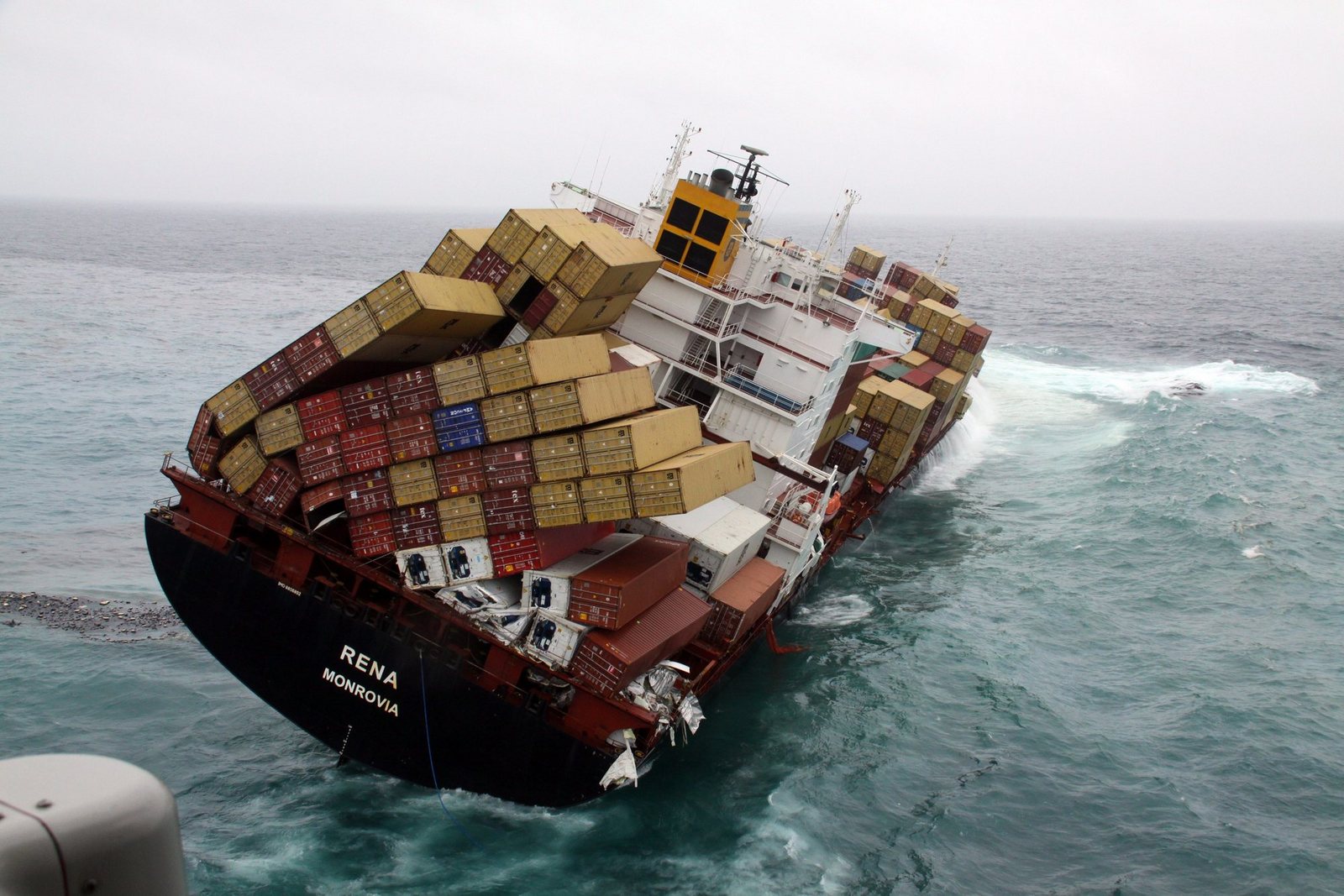 One Heck Of A Grand Finale
This pilot ejects himself right before his Harrier crashes in front of a huge audience at an air show. No one suffered injury. Some even thought it was a part of the show. That'd be one heck of a grand finale! The photographer should be rewarded for his bravery.