Everyone struggles with their skin, and acne can be a major part of growing up. Another big part of growing up is playing games, and someone decided it was time to match these two ideas together. That's right: there is now an interactive pimple popping game for kids.
The game is called Pimple Pete, and features a life-sized guy's face with a cringe-worthy expression and a bunch of holes in his face which are actually pimples. The objective of the game is to pop Pete's pimples without popping the angry, red pimple located right on the tip of his nose. The pimples are popped with your fingers, and the consistency of the pimples are like putty.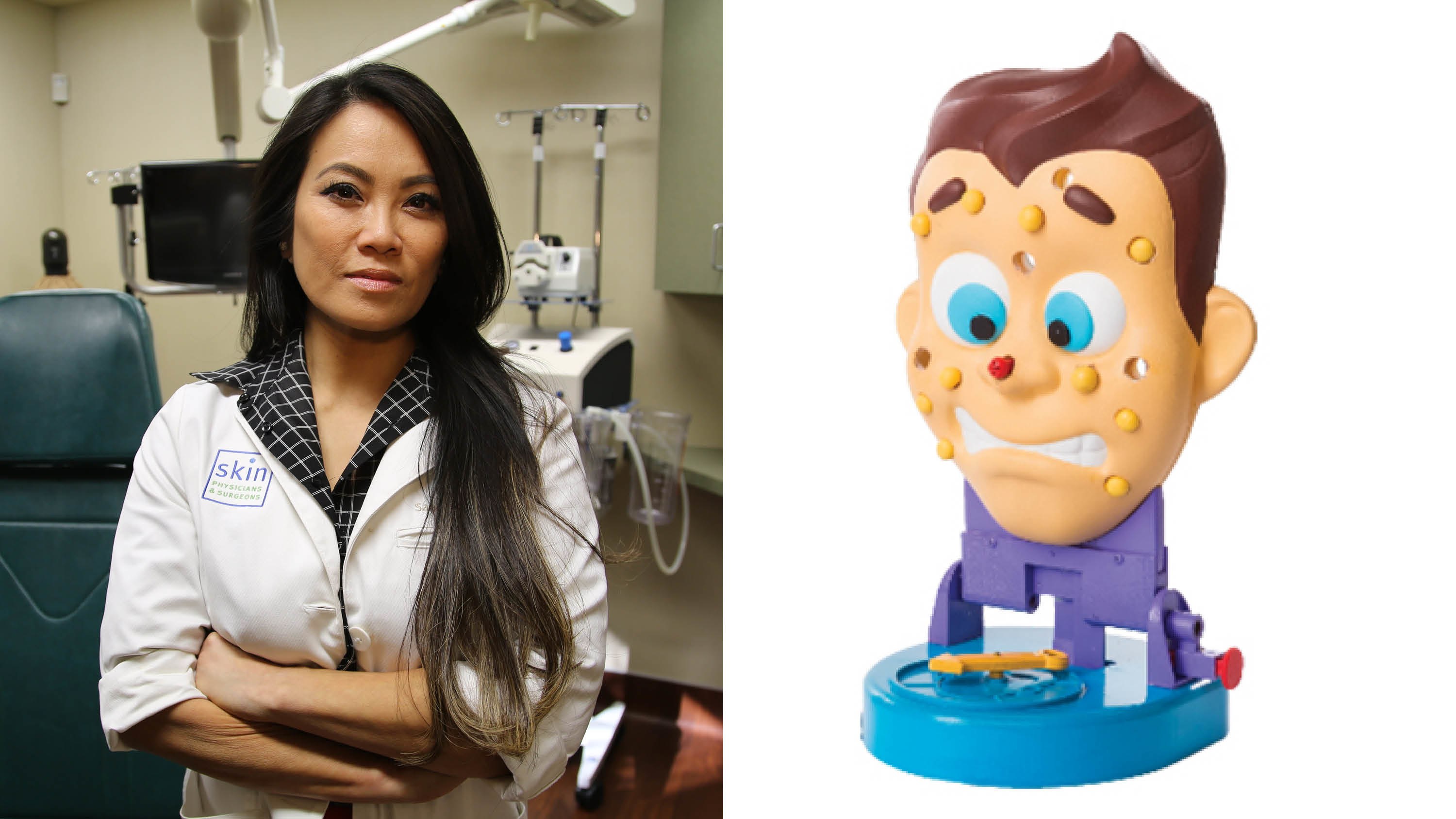 Dr. Pimple Popper, also known as board-certified dermatologist Dr. Sandra Lee, is the reason behind this new game. Dr. Lee is a dermatologist who started your own YouTube channel, and gained quite a following thanks to her pimple popping videos. Eventually, reality television show company TLC offered Dr. Lee her own series, and she became Dr. Pimple Popper in homes across the United States.
The game was created through a partnership with Spin Master, a popular global children's entertainment company. The game itself is sort of a mix of the board game Operation, where players have to remove vital items from inside the body cavity without touching the sides which triggers the alarm and Hasbro's Pie Face!, where the player is actually hit in the face with a shaving cream pie.
The way to play the game is by taking turns popping a pimple, careful to avoid the big, red one on the nose. Players spin the arrow to determine where on the face to pop the pimple. Each pimple is numbered one, two or three based on how difficult it is to pop out. If the mega pimple is popped in the process of popping a different pimple, the player is sprayed with water and loses points in that round. The game is available now in stores and online and uses two double AA batteries.