November 12th marks Disney+ Day, the second anniversary of Disney's streaming service. There's been a few debuts and announcements today, including the premiere of some new Pixar shorts, a new Home Alone movie, and even a new Simpsons short. In terms of announcements, we've got the standard announcements of more Marvel TV productions within the Cinematic Universe and more Star Wars content existing as spin-offs. But there's one bit of news that proved to be the most surprising.
Remember the X-Men cartoon of the 1990s? The animated series aired from 1992-1997, running for five seasons on Fox Kids. The series has had quite the following for the mutant ensemble considering the following it amassed. It also launched a new connected universe of Marvel animated TV series that would experience a crossover with Spider-Man: The Animated Series and Silver Surfer. Other X-Men cartoons have followed after the show finished, such as the revisionist reboots of X-Men: Evolution and Wolverine and the X-Men.
Well, Disney+ is going to go back to the continuity of the original animated series that started it all. Disney has announced they're developing a sequel series entitled X-Men '97. As the title implies, the show will pick up where the previous series left off in 1997.
Check out the image Disney posted on their Twitter account to make this announcement, taking advantage of the most popular meme centered around the series: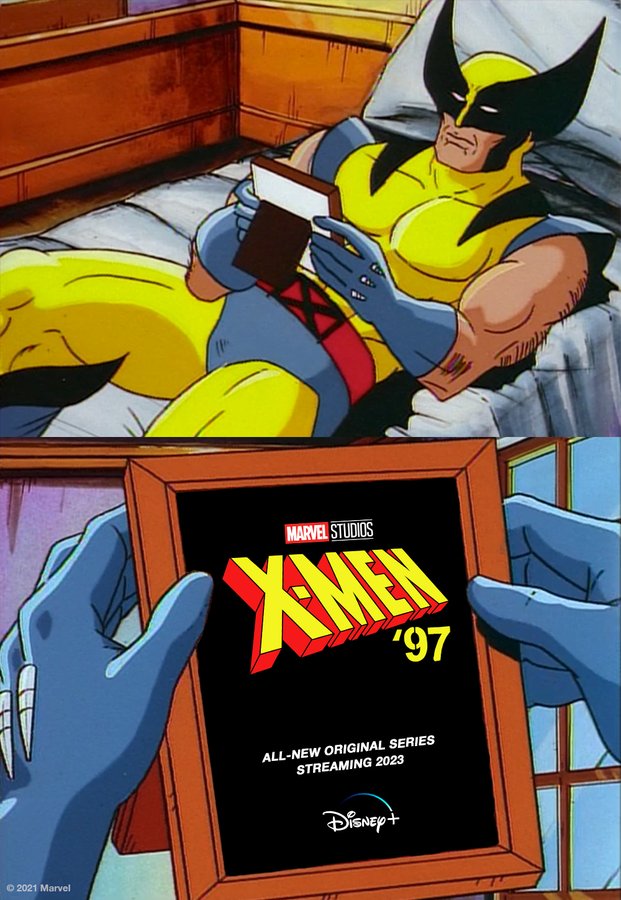 The release date for X-Men '97 is currently set for sometime in 2023.