Disney has been mining more gold in that old mine of their animated classics being reimagined as live-action features. Last year's "Beauty and the Beast" turned into a real money-maker with adapting the 1991 Oscar-nominated film into a costumed musical. And they've also had some success with the likes of "The Jungle Book" and "Pete's Dragon." So it's no surprise that Disney is quickly pushing into production live-action treatments for "The Lion King," "Aladdin," and "Dumbo." And it looks like "Lilo and Stitch" is next in line.
Released in 2002, "Lilo and Stitch" was an animated sci-fi adventure about the wild alien Stitch crashlanding in Hawaii. The film was marketed how divergent a character Stitch was for Disney, as seen in the many previews where Stitch hops into and ruins several classic scenes from animated Disney movies. Could he be doing the same for live-action?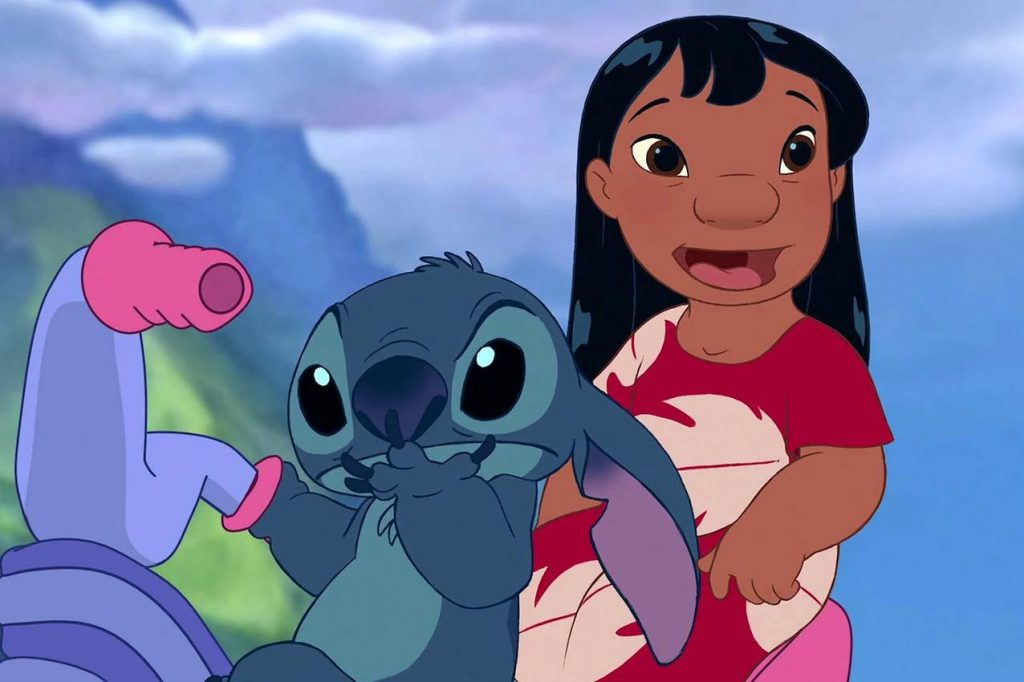 Anyway, according to THR, the most likely live-action/CGI treatment of "Lilo and Stitch" is being directed by Dan Lin and Jonathan Eirich, currently working on the live-action "Aladdin." The real question is whether this production will be headed for the big screen or Disney's exclusive streaming service that will launch next year? Disney has stated they'll be producing streaming exclusive content of movie and TV series, and a possible "Lady and the Tramp" live-action remake could be one of them.
No word yet on who will be starring, directing, or when and where the film will be released.