May 4th has been considered the day of Star Wars for the pun of "May the 4th be with you." Usually, this day brings about something Star Wars related. Various video game stores of Steam and GOG will offer up sales on all their Star Wars titles. Sometimes there will be some juicy Star Wars news that is unleashed.
This May 4th, however, Disney has announced that on their streaming platform of Disney+, subscribers can now watch all nine chapters of Star Wars in what is being dubbed The Skywalker Saga. This includes the original trilogy (Episodes IV-VI), the prequel trilogy (Episodes I-III), and the latest sequel trilogy (Episodes VII-IX).
Up until today, Disney+ had carried everything Star Wars with the exception of the latest entry, Star Wars: The Rise of Skywalker, having debuted in theaters in December of 2019. Due to the Covid-19 pandemic, The Rise of Skywalker went for an earlier than usual home video release with plans to hit Disney+ shortly after.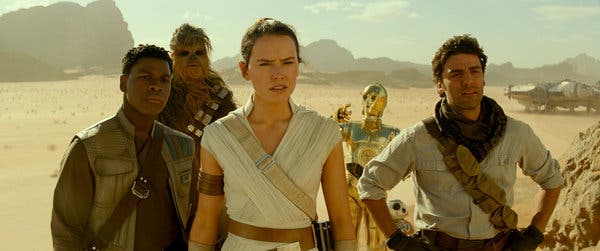 In addition, Disney+ has also just finished up their animated series Star Wars: The Clone Wars, a saga that had been progressing for over a decade and before the Disney purchase of Lucasfilm. So now pretty much everything Star Wars, from its simpler beginnings to its grander iterations, is housed on Disney's streaming platform.
Well, except for the Star Wars: Holiday Special. We don't…we don't talk about the Star Wars: Holiday Special.